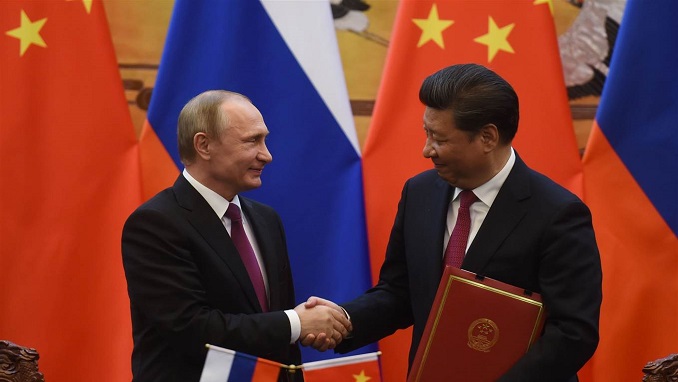 Russian and Chinese businesses are considering 73 joint investment projects cumulatively worth more than $100 billion ahead of a meeting between presidents Vladimir Putin and Xi Jinping this week, ABC news reports.
Cooperation between China and Russia has intensified as both nations try to achieve economic stability despite the pain of U.S. penalties — sanctions against Russia and an escalating trade war against China.
A group of businesses from the two countries, the Russian-Chinese Business Advisory Committee, is overseeing the potential billions in investment. The body held an annual meeting this week during the Eastern Economic Forum in Vladivostok, Russia.
The committee includes more than 150 representatives from "leading Russian and Chinese companies," according to a statement from the Russia-China Investment Fund. The RCIF was established in 2012 by China's state-owned China Investment Corporation and Russian sovereign wealth fund, the RDIF.
The announcement said seven projects worth a total of $4.6 billion had already been implemented as a result of work by the China-Russia group.
"While strong economic growth in both countries will certainly produce many domestic opportunities for profitable investments, we believe particularly promising transactions will be found in bilateral deals that capitalize on the Russia-China relationship," Kirill Dmitriev, CEO of the Russian sovereign wealth fund, said in a statement accompanying the announcement.
In a separate Tuesday announcement, the Russia-China Investment Fund and Chinese science and tech investment group Tus-Holdings announced joint investment plans worth  $1.28 billion invested in the Russian Tushino Project Technology Park in the northwest of Moscow, RCIF said in a statement.