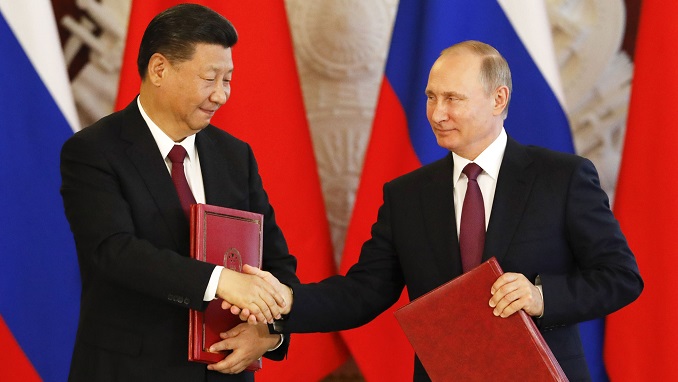 Chinese President Xi Jinping will travel to Russia next week and attend a major Russian investor forum in St Petersburg, China's Foreign Ministry said on Wednesday, according to TASS news agency.
The St Petersburg International Economic Forum (SPIEF) will be held June 6-8 and is chaired by Russian President Vladimir Putin, who plans to attend.
It is one of Russia's most high-profile business events, and Moscow uses it to burnish the country's image as an investment destination.
Chinese Deputy Foreign Minister Zhang Hanhui told a briefing in Beijing that China and Russia "enjoy ever more solid mutual trust and give each other strong support on issues concerning respect co-interests and major concern."
During the visit, President Xi and President Putin will attend state events together, such as an assembly celebrating the 70th anniversary of China-Russia diplomatic relations and a number of people-to-people and cultural activities, Zhang said.
This week, a spokesperson for the U.S. Department of State said the country will not send a government delegation to the St. Petersburg International Economic Forum (SPIEF) 2019.
"We can confirm that ambassador Jon Huntsman will not be attending SPIEF this year, the U.S. Embassy in Moscow not sending a representative, nor U.S. government delegation attending from Washington," the spokesman was quoted as saying.