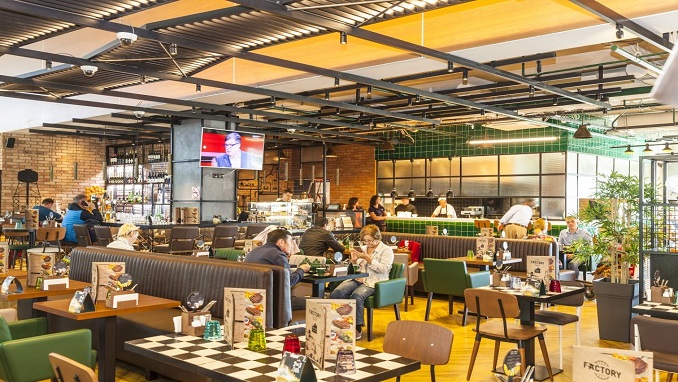 Uncertainty about future limitations as a result of COVID-19 has resulted in a significant decrease in demand for restaurant franchises. Only 6% of prospective franchisees were interested in such ventures at the end of September 2021, compared to 10-11% in 2019. Restaurant owners were cautious about selling franchises to novice investors, Kommersant writes.
According to Franshiza.ru researchers, demand for restaurant franchises dropped by 39% between January and September 2021 compared to the same period in 2019. According to Anna Christmas, just 6% of prospective franchisees are interested in purchasing a restaurant chain franchise now, while the sector accounted for 10-11% of new openings in 2019 and up to 20% in peak times in 2015-2016. 
According to Maxim Trubnikov, director of the company's franchising department, the demand for establishing partner points decreased by 40% in the first nine months of 2021 in the Shokoladnitsa Group of Companies (which manages the businesses of same name, as well as the Coffee House, Wabi Saby, and others). Sergey Mironov, the owner of the Meat & Fish restaurant chain, also noticed a drop in demand for the company's franchisees.
According to Rosstat, catering establishment turnover has already recovered to pre-crisis levels. The number surpassed 1 trillion rubles in January-July 2021, up from 991 million rubles in the same period in 2019.
However, the dynamics are partly explained by the resurgence of traffic in fast food restaurants, while full service restaurants have lost 32% of their customers. "If fast food readily adapts to the delivery model, then traditional restaurants with big halls may not meet rental payments and employee wages with delivery profits during the time of hall closure," Ms Rozhdestvenskaya adds.
According to Sergei Mironov, many businesses were shuttered during the COVID-19 crisis, and other ones emerged in their place, but without a franchise, since such projects have numerous criteria for the idea, design, and size of the institution.