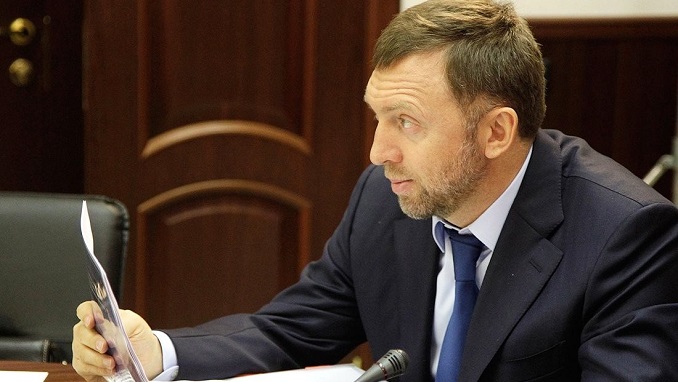 Russian oligarch and former owner of aluminum giant Rusal, Oleg Deripaska, has been hit hard by U.S. sanctions on his companies in 2018, causing him to lose more than half of his wealth, Bloomberg reports.
Deripaska, who was sanctioned in April by the U.S. Treasury, is listed in the top 10 billionaire losers in the year. In March 2018, Forbes calculated his net worth to be around $6.7 billion. It is now estimated at $3.2 billion. Deripaska's shares of EN+Group have no volume on the London Stock Exchange and are down over 60% since their IPO last year. In Hong Kong, the listed shares of Rusal were down 61% year-to-date in November before the oligarch was forced by U.S. authorities to cut his stake in order for the sanctions to be lifted.
Still, American businessmen are at the top of the list of billionaires who lost most of their wealth in 2018, collectively dropping $76 billion, largely because of December's market rout, Bloomberg writes.
Mark Zuckerberg saw the sharpest drop in 2018 as Facebook Inc. veered from crisis to crisis. His net worth fell nearly $20 billion, leaving the 34-year-old with a $53 billion fortune.
China's Wang Jianlin, Jack Ma and Ma Huateng made up three of the 10 biggest losers this year. Fifty people dropped off the index, including 11 from China or Hong Kong, nine from the U.S. and four from Russia.
Among those who fell off the list were Andrej Babis, the prime minister of the Czech Republic whose fortune is derived from his chemical and agricultural company Agrofert.
And 13 billionaires on the ranking passed away this year, including Microsoft Corp.'s Paul Allen, Hong Kong real estate developer Walter Kwok and Vichai Srivaddhanaprabha, owner of Premier League football club Leicester City.