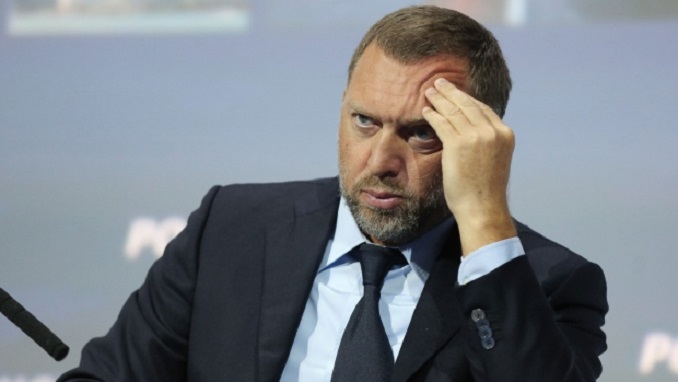 Controversial Russian billionaire Oleg Deripaska, who was sanctioned by the United States last year, said that he had gone fishing on Lake Baikal in Russia's Siberia instead of going to the World Economic Forum (WEF) in Davos, Switzerland.
"Went to Lake Baikal instead of Davos. To fish," Deripaska wrote on Instagram on Monday, attaching a photo of the world's deepest lake, according to RIA news agency.
The WEF's glitzy annual meeting, which kicked off on Tuesday and will run to Friday this week, is being held for the 49th year. The gathering sees itself as the "foremost creative force for engaging the world's top leaders in collaborative activities to shape the global, regional and industry agendas at the beginning of each year."
Deripaska, together with VTB Bank President Andrey Kostin and billionaire Viktor Vekselberg, were denied participation in Davos earlier as they have been put on the U.S. sanctions list. WEF's organizers later changed their mind and lifted the ban.
Last April, the Treasury Department announced sanctions against Deripaska — a onetime business associate of former Trump campaign chairman Paul Manafort — and three of his companies, as well as six other Russian oligarchs and their companies, with Treasury Secretary Steven Mnuchin saying they were in response to "a range of malign activity around the globe."
In December, Mnuchin said the Treasury Department reached an agreement to lift the sanctions on three companies controlled by Deripaska: the aluminum company Rusal, EN+ Group, the holding company that owns Rusal; and energy company EuroSibEnergo.