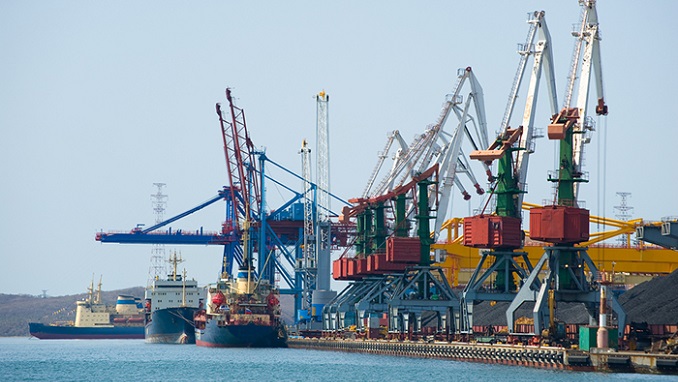 Ports that Russia plans to build along its Northern Sea Route are attractive for Dubai-based ports operator DP World, CEO Sultan Ahmed bin Sulayem has said, according to Gulf Business.
Russia hopes to build infrastructure and shorten shipping times between east and west with the new route, which is becoming more usable amid global warming and the thawing Arctic.
Last week, the Russian Direct Investment Fund (RDIF), Russian state nuclear firm Rosatom and nickel and palladium producer Nornickel signed an agreement to jointly pursue the development of the Northern Sea Route (NSR).
"This is going to change the [economic] growth for Russia," bin Sulayem said in an interview with Reuters in St. Petersburg. "Russia is creating the fastest route between the North Far East and Europe."
"Ports are surrounded by other infrastructure which creates additional value, creates cargos and high value cargoes," bin Sulayem said. "We have expertise and want to provide our expertise in running and managing and developing and investing into industrial infrastructure [on the NSR also]."
Operating ports on the route, bin Sulayem added, will allow DP World to expand further around the globe.
"We are expanding in India, Italy, Pakistan, Egypt, Africa, in the UK, Ecuador," he said. "We were always missing Russia. Russia is a link."
However, the executive said that it is still too early to discuss potential joint ventures in Russia.
Russia's largest private gas producer, Novatek, has already begun using the route to transport liquefied natural gas (LNG) to Europe and Asia.