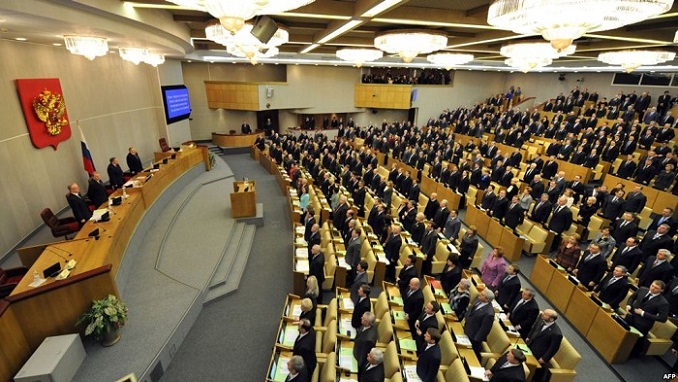 The Russian State Duma passed two bills on the development of tourism in Russia's Far East in the first reading on Tuesday, the country's legal information portal reported.
The first bill envisages a simplified procedure of entrance to car, river or combined checkpoints in Russia's Far East for foreigners having e-visa. A checkpoint list is to be approved by the government, according to the initiative.
Another legislative proposal will permit foreigners having a single-entry e-visa and entering Russia through checkpoints at the Free Port of Vladivostok or air checkpoints of the Far East to travel through all territorial entities within the Far Eastern Federal District.
The draft laws are aimed to create additional favorable conditions for the tourism development in the Far Eastern regions, an explanatory note to the documents reads.
Russia's Far Eastern Federal District covers 41 percent of the country's territory but is home to a mere six percent of its population. And the region is losing an average of 17,000 inhabitants a year. In order to stem this rural exodus, but also to exploit this vast territory, Russian President Vladimir Putin has made developing the Far East a priority, AFP wrote recently.
The Russian government plans to invest 4.7 billion rubles (over $70 million) by 2022. The money is expected to go on building roads and bridges, plus providing connections to the electricity grid and to thermal water sources. The government has also set up a land distribution program, offering one free hectare of land in the Far East to any Russian citizen.
"But all this comes at a cost – both financial and environmental. In the Vladivostok region alone, some 4.5 million cubic metres of wood are chopped down each year. The wood is then sold to China at inflated prices for use by Chinese industry, much to the dismay of local industrials, who lose out on this precious raw material," the news agency wrote.