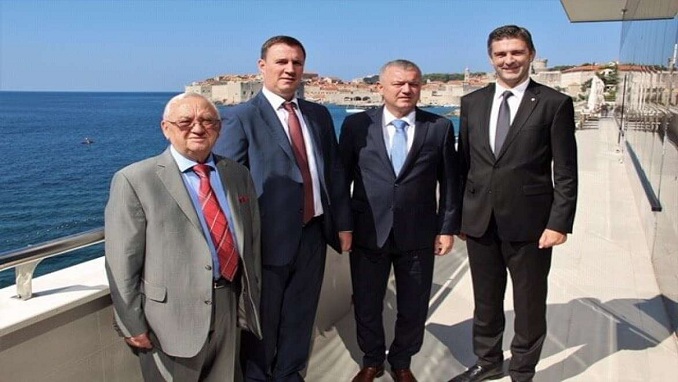 Russia's minister of agriculture Dmitry Patrushev met with his Croatian counterpart Darko Horvat in the Adriatic city of Dubrovnik on Friday, with the two ministers agreeing that there is an interest to further expand cooperation between Russian and Croatian companies, Tportal.hr reported.
At the meeting, Patrushev invited Horvat to attend the Agro-Industrial fair that will be held October 9 – 12 in Moscow.
The Croatian government said in a press release that over the past three years economic-trade cooperation between Croatia and Russia was constantly increasing, which can be seen in commodity exchange statistics as well as in the growing number of arrivals and bed nights generated by Russian tourists.
An inter-government commission for economic and science-technological cooperation, which Horvat and Patrushev chair, especially contributes to bilateral relations, the government said.
"The commission isn't just a formality but an excellent opportunity to exchange experiences, clearly define the objectives and direction of bilateral cooperation, and deepen the good relations between our countries. That is why I am pleased that our meetings are held according to plans and that we are prepared to work on having our friendly and economic relations grow," Minister Horvat underscored, adding that he was particularly pleased that in the first 7 months of this year the number of Russian tourists had increased by 10% compared to the same period last year.
"The more often we meet, the more cooperation between our countries gets better and more successful. It is important to talk openly about all issues that can help us in further intensifying our economic cooperation," Patrushev commented.