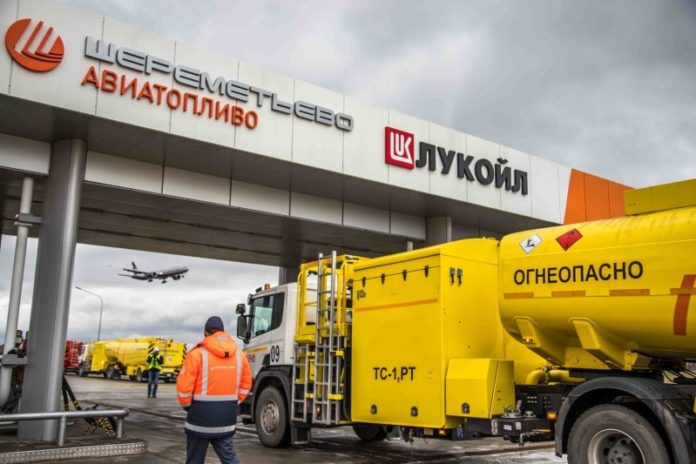 Sheremetyevo International Airport (SVO) has successfully completed the commissioning and pilot testing of the hydrant system for centralized refueling of aircraft of the newest third independent refueling complex. The system of centralized refueling of aircraft refueling complexes of JSC AERO-Sheremetyevo began to operate in full in accordance with the project, according to SVO-AERO
The third refueling complex was implemented by JSC AERO-Sheremetyevo (a joint venture of LLC LUKOIL-AERO and JSC MASH) as part of the Long-Term Airport Development Program. The capacity of the complex is 1.2 million tons of jet fuel per year, the nominal volume of the tanks is 20,000 cubic meters with the possibility of increasing to 25,000 cubic meters.
The hydrant system of SVO's Terminal B North Terminal Complex has 49 hydrant columns, which provide the ability to refuel all types of aircraft at 27 berths of narrow-bodied aircraft.
The hydrant system is equipped with modern systems of emergency protection and automation, control and detection of leaks, gas pollution control in the process chambers, and electrochemical protection against corrosion. The hydrant system fully complies with Russian and international safety requirements.
In the period from October 18 to October 19, 2018, representatives of KLM Royal Dutch Airlines were audited in Sheremetyevo as part of the mandatory verification of compliance with international standards and rules of IATA Fuel Quality Pool. The result of the test was the highest score of the SVO-AERO refueling complex of the IATA.
With the launch of the new refueling complex, Sheremetyevo has become the only airport in Russia with three independent refueling complexes. This creates favorable conditions for the further development of the competitive environment in the local jet fuel market.
The existing fueling infrastructure of Sheremetyevo is guaranteed to provide quality fuel to the airline at the best market conditions, providing airline carriers with an effective base, operating and economic activities.