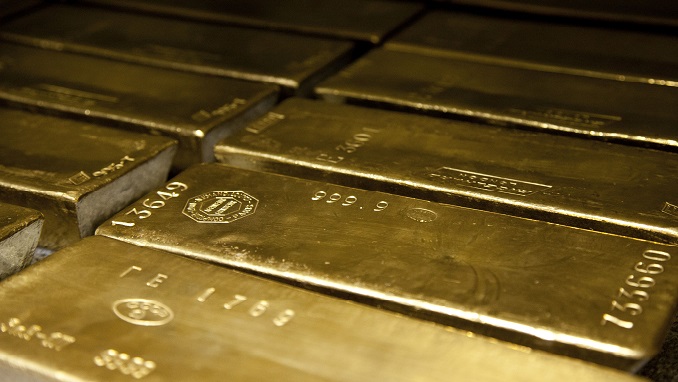 The Bank of Russia's gold bullion stockpile has continued to grow at a record pace this year, climbing to well over 2,600 tons, RT reports.
The country continues its push to steer its international reserves away from the dollar and buy gold instead, a trend recently embraced by many central banks globally.
Russia produced over 185.1 tons of gold in the first six months of 2019, fresh data released by the country's finance ministry has revealed. The figures mark a 17.77 percent increase compared to the same period last year when production reached 157.2 tons.
During the same period, finance ministry figures showed that silver production fell by 6.05 percent to 549.89 tons (down from 585.29 tons as of July of 2018).
With strong demand from investors driven by the state's eagerness to reduce dependence on the U.S. dollar, and with some of the largest estimated gold assets in the world, Russian gold producers have enjoyed a major boom in production in recent years.
Through October of this year, central banks around the world filled their coffers with some 562 tons of gold and this year's global bullion purchases are expected to roughly match last year's total of over 650 tons. 
"For a central bank, gold is a fantastic asset because it's safe, liquid and generates returns over the long term," Alistair Hewitt, director of market intelligence with the World Gold Council (WGC) told Seeking Alpha last week, adding that heightened geopolitical tensions and negative rates and yields for a large number of sovereign bonds were also among the factors driving central banks to buy more gold.