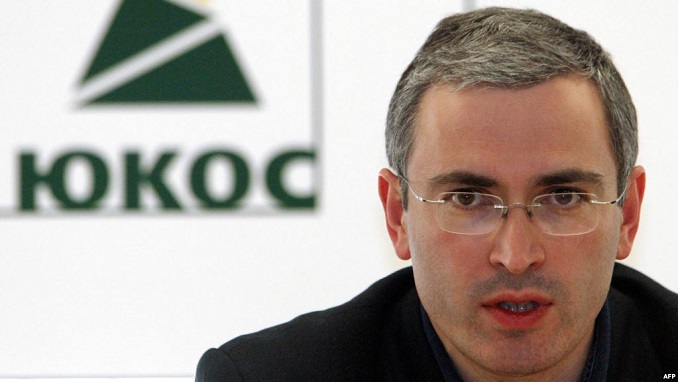 A 2006 Russian court on the bankruptcy of the Yukos oil company won't be recognized in the Netherlands, ruled the country's High Council, which acts as the country's Supreme Court, Reuters reported.
In 2006, the Moscow Arbitration Court declared Yukos bankrupt and appointed a bankruptcy supervisor, after its former chief, Mikhail Khodorkovsky, fell out with Russian leader Vladimir Putin and the government began demanding billions in back taxes. As part of the proceedings, in September 2007, a public auction was held in Moscow. Shares of the Netherlands-registered company Yukos Finance were acquired by Russia's Promneftstroy company for $307 million.
Khodorkovsky, Russia's fallen oligarch, has repeatedly said he was the victim of a political campaign which led to the demise of Yukos, Russia's largest private oil firm, on tax evasion charges.
According to the Dutch court, the basic legal principles were violated during the bankruptcy procedure, that is why the 2006 decision "cannot be recognized in the Dutch legal system."
"This means that now it has been reliably ascertained that the bankruptcy supervisor did not have the right to transfer shares of Yukos Finance to Promneftroy, and that Promneftstroy did not become the owner of the shares of Yukos Finance," according to the document.
By issuing this decision the court confirmed the decision of the Amsterdam Court of Appeal, rendered in 2017, and the decision of the District Court of Amsterdam, rendered in 2007, that the bankruptcy of Yukos in Russia cannot be recognized in the Dutch legal system.
This means that Promneftstroy cannot claim the proceeds from the sale of Yukos's foreign assets. This, in particular, concerns about $1.2 billion received as a result of the sale of an oil refinery in Lithuania. That enterprise was sold in 2006 by Yukos International, in which Yukos Finance was the founder.