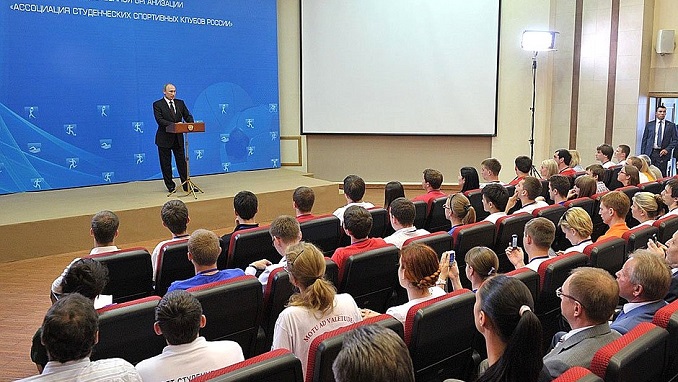 The fourth Eastern Economic Forum (EEF) is opening in Russia's Far Eastern city of Vladivostok on Tuesday. According to Russian officials, deals worth 3.5 trillion rubles ($50 billion) will be signed during the three-day event, Izvestya reported.
The event, focused on Russia's economic ties with Asia, will bring together more than 6,000 participants from 59 countries – nearly three times the figure seen at the forum's first edition three years ago – with delegations from China, South Korea, Mongolia, Japan, the United Kingdom, India, the United States and France attending. Some 200 representatives from South Korea's central and regional governments, as well as 12 major and 20 mid-to-small-sized businesses, are heading to the event, Izvestya wrote.
The key guest of this year's EEF will be Chinese President Xi Jinping. In addition, Japanese Prime Minister Shinzo Abe and South Korean Prime Minister Lee Nak-yeon, Mongolian President Khaltmaagiin Battulga will be attending the Vladivostok event.
The forum presents at an opportune moment for Russia, heavily sanctioned by the West, to seek closer ties with its major trading partner China, given that Beijing is now fighting a tariff war with common enemy Washington.
Established by President Vladimir Putin himself in 2015, the event takes place every year in the port city of Vladivostok, close to the Chinese and North Korean borders, and with good communication links to Japan and South Korea. It aims to strengthen business ties with international players, assess the economic potential of the Russian Far East, improve the region's competitiveness and showcase investment opportunities.