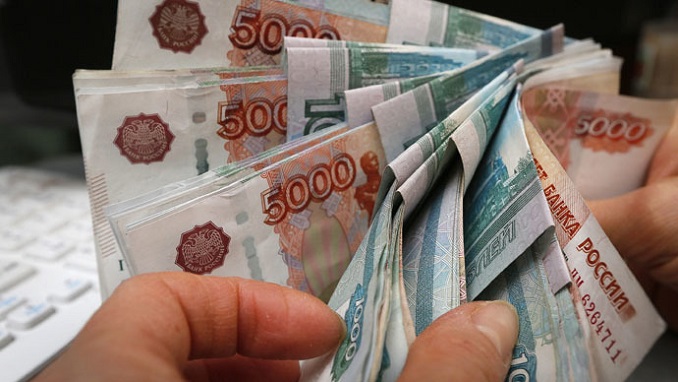 Russia's Economic Development Minister Maksim Oreshkin said the current depreciation of the ruble is a good opportunity for Russian investors to ditch the U.S. dollar and invest in the Russian currency, RT reports.
Since July, the ruble has lost 12 percent of its value against the greenback. On Monday, the Russian currency briefly fell under 70 per dollar for the first time in two and a half years.
Speaking on the sidelines of the Eastern Economic Forum in Vladivostok, Oreshkin advised Russians to sell their dollars and start buying rubles instead.
"You know the famous quote from Warren Buffett: 'Be fearful when others are greedy and greedy when others are fearful.' When everything is good and everyone is bullish about something, it means, on the contrary, that this asset has little prospects," Oreshkin told Business FM radio.
In its macroeconomic forecast, Oreshkin's Ministry expects the ruble to cost around 64 per dollar, or about 10 percent stronger from the current level, next year despite the recent sell-off. Oreshkin has confirmed that in the medium term, the exchange rate is expected to strengthen to 63-64 rubles. On Tuesday, the Ministry said it expects annual inflation to accelerate to 3.2-3.3 percent in September from 3.1 percent in August, which is higher than previously forecasted.
U.S. sanctions, which could be strengthened in the near future, are seen as the main reason for the ruble's collapse. In addition, the ruble is a free-floated currency, which means the Russian central bank doesn't burn through the country's reserves to prop it up in times of market turbulence.