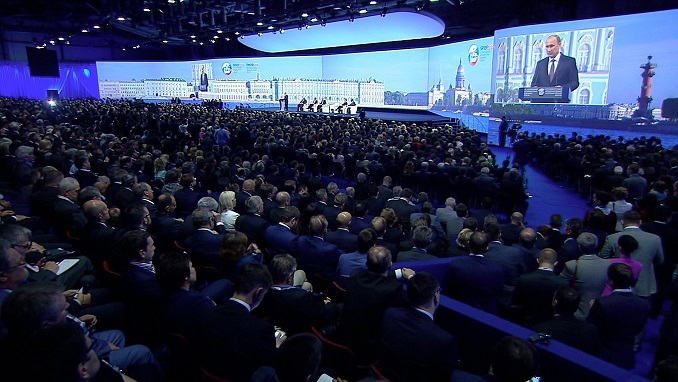 Efforts to maintain trust between market participants, the government and citizens will be discussed by the participants in the 2018 St. Petersburg International Economic Forum (SPIEF), the press service of the Roscongress Foundation, which organizes the event, reported.
"Economic growth requires financial resources, and the effectiveness of financial mediation in general and the development of long-term money institutions are impossible without trust between economic agents, trust in institutions. The factors contributing to the increase of confidence in the financial system include participants' reliability, healthy competition, protection of the rights of investors and shareholders. These and related issues will be actively discussed at the forum," the press release quotes Elvira Nabiullina, Head of the Central Bank of Russia, as saying.
President Vladimir Putin vowed to bring the growth rate of the Russian economy to a level higher than the world average. According to Russia's Economic Development Minister Maxim Oreshkin, the problem of relationship between economic entities plays an important role in carrying out Putin's task:
"This is a comprehensive task, which requires systemic development of infrastructure and export capabilities, creating new convenient financing tools, significant simplification of administrative procedures and predictable macroeconomic conditions. However, all that will be not enough if trust between the population, businesses and the state does not reach a qualitatively new level," Roscongress said, according to TASS.
The St. Petersburg International Economic Forum (SPIEF) will be held on May 24-26. A number of meetings between Russian businesspeople and representatives of business circles of guest countries are scheduled to be held there.
Earlier reports said that delegations from France, Japan, Switzerland and Qatar would visit the forum. Japanese Prime Minister Shinzo Abe has accepted the Russian side's invitation, while work is in progress on the possibility of French President Emmanuel Macron's visit.
Large companies from the United States, Saudi Arabia and other countries are expected to take part in the forum as well.