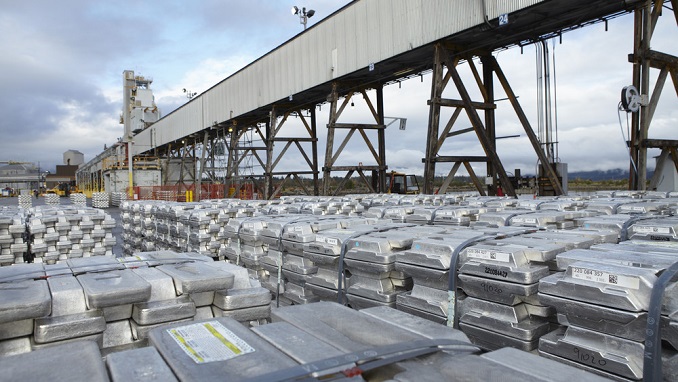 Shares in U.S.-sanctioned Russian companies Rusal and EN+ outperformed on Monday as the Treasury Department again extended a deadline for investors to sell shares in these firms, Reuters reported.
Shares in EN+ rose on the Moscow Exchange by gaining 6.1 percent after the U.S. Treasury extended the deadline until Nov. 12 for investors to divest holdings of debt, equity and other assets in two Russian sanctioned companies, EN+ and Rusal.
"The company proceeds in its engagement with OFAC and other relevant counterparties with the aim of fully implementing the Barker Plan, with the ultimate goal of protecting the interests of all group stakeholders, investors and employees of the group worldwide," an En+ statement said.
Shares in Rusal, Russia's largest aluminium producer, were up 0.5 percent.
The U.S. Treasury in April imposed sanctions against billionaire Oleg Deripaska and eight companies in which he is a shareholder in response to what it termed "malign activities" by Russia. Deripaska has held a controlling interest in EN+, which in turn controls Rusal.
Also on Monday, boosted by a jump in oil prices above $80 per barrel and local month-end tax payments, the rouble gained 0.5 percent to 66.10 versus the dollar as of 0715 GMT, reaching a more than six-week high.
The dollar-denominated RTS index was up 0.8 percent to 1,158.8 points, its highest since Aug. 1, while the rouble-based MOEX was 0.2 percent higher at 2,430.2, a notch away from its all-time high of 2,434.94 hit last week.