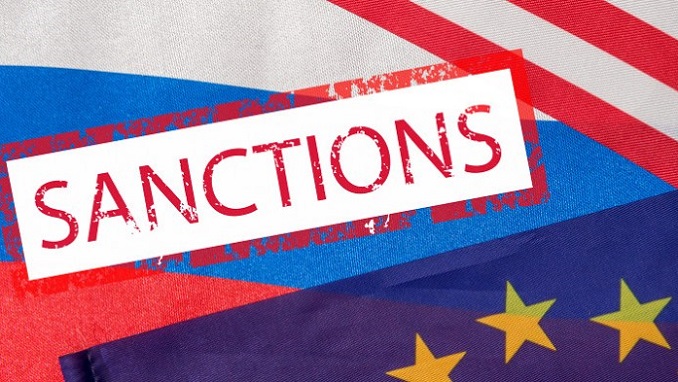 European Union leaders agreed at a summit on Friday to extend punishing economic sanctions against Russia over the conflict in Ukraine for a further six months, the bloc said, according to TASS.
"EU leaders agreed to extend economic sanctions against Russia for 6 months," the European Council, which groups the 28 leaders of the bloc, said after a summit in Brussels. The sanctions target whole sectors of the Russian economy including its valuable oil businesses.
According to officials, the leaders made the decision after a "very short discussion" on Ukraine, Russia and the Minsk peace process. The EU-brokered Minsk peace agreement, backed by Moscow and Kiev, was first reached in late 2014 and then re-worked in early 2015 but is violated regularly.
The EU first imposed the sanctions in July 2014 after Malaysia Airlines flight MH17 in July 2014 was shot down over Ukraine, killing 298 people, an attack blamed by the EU on pro-Russian rebels. An investigation later concluded the Russians are indeed behind the attack.
In a summit statement, the EU leaders also reiterated their "full support" for a UN resolution on MH17 and called on Russia to "accept its responsibility and fully cooperate with all efforts to establish truth, justice and accountability".
The war in eastern Ukraine between government forces and rebels backed by Moscow has claimed more than 10,000 lives and rumbles on despite a series of periodic truce deals. The EU also has sanctions in force against Russia over its 2014 annexation of Crimea from Ukraine.
Western sanctions against Russia are likely to come into focus when U.S. President Donald Trump holds a historic summit with his Russian counterpart Vladimir Putin in Helsinki on July 16.