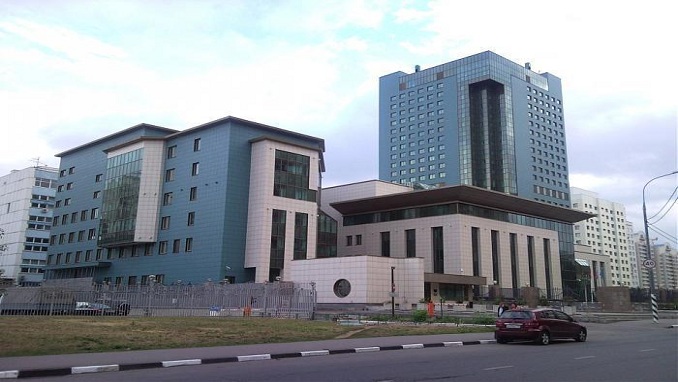 Stroytransgaz, an engineering company in the field of oil and gas, has won a 120 billion rubles ($1.87 billion) contract to build four museum complexes in Russia by 2023, Khl.com reports citing recent statements made by the company and some senior officials of the Russian Ministry of Industry and Trade.
The project was said to be part of plans to improve access to the arts, education and enrichment opportunities for local communities in each region of the country, as projected in President Vladimir Putin's "national projects".
As part of the project, Stroytransgaz, owned by billionaire Gennady Timchenko, will build branches of some of Russia's major cultural institutions, such as the Russian Higher School of Musical Theater Arts, the Bolshoi Theater and the Tretyakov Gallery. The state tender was first awarded to another company – Arkady Rotenberg's Stroygazmontazh. The change of contractor may be associated with preparation for the possible sale of Stroygazmontazh, Russian media wrote.
Its first stage will see cultural complexes built in several Russian border regions, including Kaliningrad, Vladivostok, Sevastopol and Kemerovo. According to Zelfira Tregulova, head of the Tretyakov Gallery – one of Moscow's most important fine art galleries – the building of these centres will contribute to the growth of tourism and improve the region's image in the eyes of the international community.
Most of the funds for the project will be provided by Rosneftegaz, a state company that manages the assets of the oil and gas industry and which holds a controlling stake in the Russian major oil producer Rosneft.
Timchenko and partners have agreed on the sale of contractor Stroytransneftegaz to Gazprom last month. But he still has a company with a similar name – Stroytransgaz, which the businessman bought in 2008. After passing under the control of Timchenko, the company reoriented from gas construction to building infrastructure – roads, stadiums, airports and energy facilities. The revenue of Stroytransgaz in 2018 amounted to 27 billion rubles ($415.8 million).