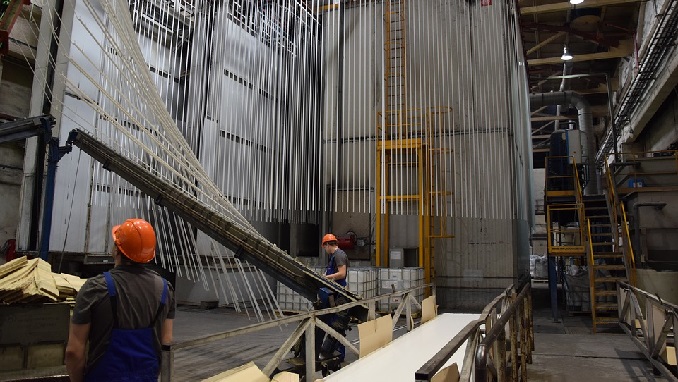 The traditionally weakest part of the Russian economy, manufacturing, is in strong recovery and showed signs of building up some momentum in November, according to the monthly IHS Markit manufacturing PMI index for the country, Reuters reports.
The index rose to 52.6 from 51.30 a month earlier, well above the 50 no-change mark, Markit said in a press release on Monday.
"The latest index figure signalled the second successive improvement in the health of the sector and the strongest overall upturn in nearly a year-and-a-half," Markit said.
Russia's manufacturing sector has been struggling all year and the manufacturing PMI has been below the 50 mark since April. In the first quarter it managed to show growth, according to Markit's panellists, but only just.
The service sector has been doing much better and returned strong results all year, partly based on Russia's booming tech sector and expanding e-commerce, Markit said.
The improvement in the manufacturing PMI is mirrored in the recent industrial production numbers, which have also improved in the last months. Industrial production expanded by 3.7% in October, according the last data available, up from 2.1 in September. Industrial production has been stronger in the second quarter with results over 2%, up from results around 1% in the first quarter.
"November survey data indicated the most marked improvement in the health of the Russian manufacturing sector since July 2017. The overall expansion was driven by faster upturns in output and new business, and the strongest increase in employment since January 2017. Foreign client demand also picked up, with new export orders rising solidly," said Markit.
Russian manufacturers reported a faster rise in output during November, with the rate of expansion reaching a ten-month high. Anecdotal evidence suggested the latest upturn was driven by greater new order book volumes and stronger client demand, Markit reported.