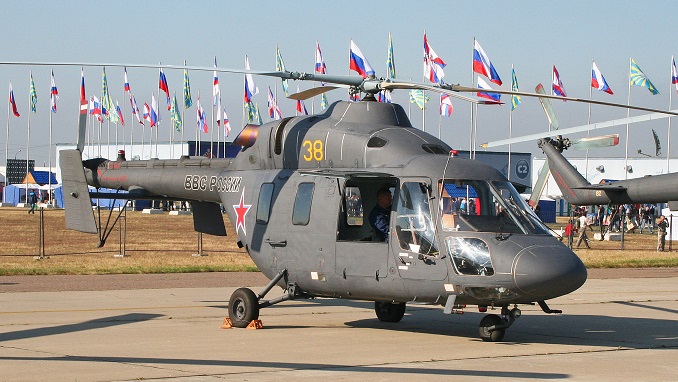 Russian Helicopters, a subsidiary of state-owned corporation Rostec, will cash in $120 million for the direct sale of 20 multi-purpose light Ansat aircraft to the Chinese Association of Emergency Medicine, the company told Kommersant.
The company is negotiating a deal for the supply of another 50 helicopters to state and private customers in Asia, with total sales reaching $500 million. Russian Helicopters also intends to open a service center in Thailand in addition to those already operating in China and Vietnam, Russian Helicopters said.
The contract with the Association for the supply of helicopters with a medical module was signed at the International Air Show in Zhuhai, China in early November. The first deliveries will begin in 2019, and in 2020, the last aircraft will be delivered under the contract. The manufacturer noted that leasing companies are not participating in the deal. The aircraft was purchased directly.
Russian Helicopters also said that certified service centers for its aircraft were opened in China and Vietnam, and a similar aftersales center in Thailand together with the Datagate company is planned.
"Singapore has a service center for PW207K engines used in the Ansat, and Vietnam has support facilities for VK-2500 engines mounted on the Mi-171A2 for the entire region," the producer said, noting cooperation with the Airod SDN BHD company in Malaysia for aftersales services.
In September, Andrei Boginsky, the head of Russian Helicopters, said possible markets for his company's aircraft include countries of Southeast Asia and Latin America, specifying that they are working with the aviation authorities of China, India, Brazil, Mexico, and Colombia. In October, the head of the Ministry of Industry and Trade, Denis Manturov, noted that Russia was interested in supplying the Ansat, as well as the Mi-172 to Indonesia.