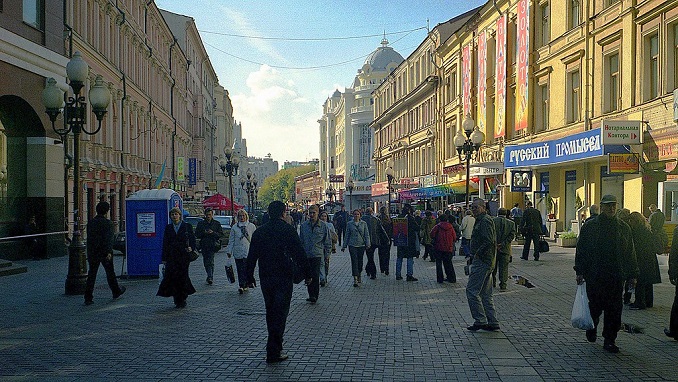 Nearly 200,000 more Russians died than were born in the first half of this year, the worst figure since 2008, data published by the Russian Federal State Statistics Service shows, according to Nezavisimaya Gazeta.
In January-June 2019, some 719,700 people were born in Russia, 8% fewer than in the same period in 2018. Meanwhile, 918,500 people died, or 3% fewer than the previous year. The only positive note is that infant mortality has significantly declined (nearly 8% per year), the state statistics agency said.
The government has already stated that the decline in the population is becoming a disaster for Russia, the newspaper writes. 
"These are indeed record-high figures of a natural decline in Russia's population and obviously, more record-high numbers are yet to come," Sergei Shulgin, Deputy Head of the International Laboratory of Demography and Human Capital at RANEPA, told the paper. 
Meanwhile, he noted that this year Russia has seen a jump in migration, and by the end of the year the figures could not be worse than in previous years.
Olga Lebedinskaya, senior lecturer at the Russian Economic University told the paper several factors were behind the natural decline in the population in Russia. 
"First, this is the decline in the number of women of child-bearing age, and thus the birth potential is low (38% of the overall number of women)," she said. Second, the age of women giving birth to their first child has increased. Another reason is the high mortality rate among Russians of working age.
These statistics "show that our demographic policy, despite all the efforts, has not produced its anticipated objective," Director General of the Russian Institute of Regional Problems Dmitry Zhuravlev said.
According to Stratfor, because of emigration and low birth rates, Russia's population is projected to decline precipitously in the next few decades. 
"This could have significant geopolitical implications, impacting everything from the country's economy to its military power to its ability to project influence around the world — especially in its near abroad," the U.S.-based intelligence platform said in an analysis of Russian demographics earlier this year.