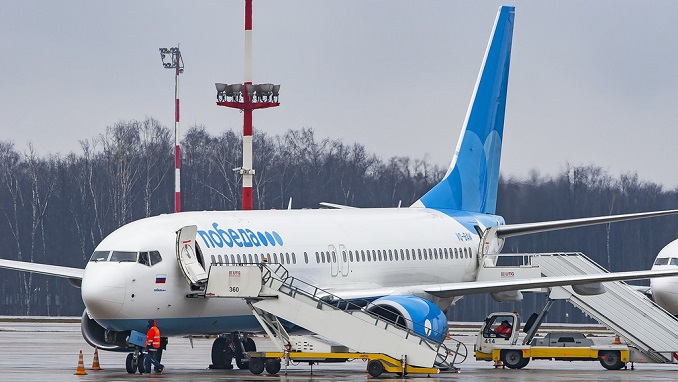 Russian air transport companies jointly carried 14.13 million passengers in July 2019, exceeding the figure for the same period last year by 9.9 per cent, preliminary figures released by the country's aviation authority Rosaviatsiya reveal, according to Kommersant. 
Passenger turnover reached 34.55 billion RPKs, a 11.2 per cent improvement year-on-year.
Three Aeroflot Group airlines, the biggest in Russia, demonstrated very different dynamics in the month. Market leader Aeroflot carried more than 3.7 million passengers, just two per cent up on the same period of last year and Rossiya Airlines served 1.52 million passengers, representing only a 1.2 per cent improvement. It was low-cost carrier (LCC) Pobeda that contributed most in terms of productivity, with 51.4 per cent more passengers carried, reaching a total of one million.
S7 Airlines, Russia's largest private airline, has continued its solid growth this year with 1.5 million passengers transported in July, up 17.2 per cent over last year's period. 
Another privately run carrier, the Yekaterinburg-based Ural Airlines, also served more than one million passengers in July 2019, enjoying a 6.5 per cent year-on-year improvement, and claiming fourth place in the rankings of Russian airlines, ahead of Pobeda, the country's only LCC.
In the first seven months of this year, the total number of passengers carried by Russia's airlines is estimated at 71.8 million passengers, an increase of 11.7 per cent. In the period, passenger turnover increased to 180 billion RPKs, up by 13.6 per cent year-on-year.