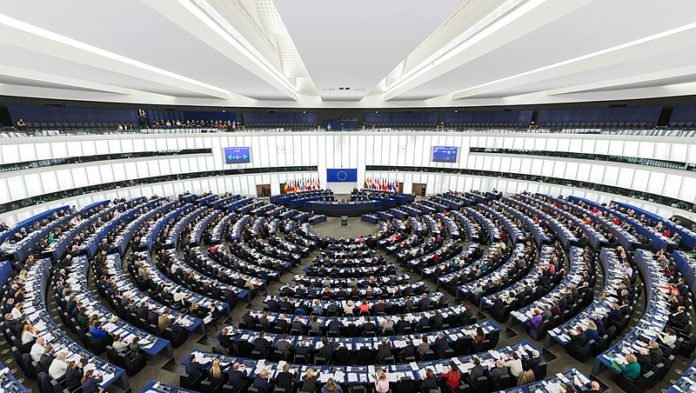 The European Parliament has urged EU states to make clear to Russia that it will face tougher measures if it intensifies its "de facto blockade" of international shipping in the Sea of Azov, Unian reports.
A nonbinding resolution passed on Thursday called on EU member states to warn Moscow "that the targeted sanctions against Russia will be reinforced" if it further escalates actions it labeled as a "violation of Ukraine's sovereignty."
The parliament "deplores excessive actions of the Russian Federation in the Sea of Azov as far as they breach the international maritime law and Russia's own international commitments," the resolution said.
Russia's ambassador to the EU, Vladimir Chizhov, rejected the parliament's stance as "total nonsense" and said Moscow has the "full right" to conduct its operations in the Sea of Azov.
It said it condemned "the excessive stopping and inspection of commercial vessels, including both Ukrainian ships and those with flags of third party states, including ships under flags of various EU member states."
The dispute stems from Moscow's construction of a 19-kilometer bridge over the Kerch Strait from Russia's Krasnodar Krai to Crimea's eastern end in 2016 — two years after Russia seized control and annexed the Ukrainian peninsula in a move that led to a series of sanctions against Moscow by the West.
The United States and the EU assailed the construction of the bridge, accusing Russia of impeding international shipping in the Sea of Azov by limiting the size of ships that can transit the Kerch Strait. The strait is the only path to reach Ukraine's territorial waters in the Sea of Azov from the Black Sea.