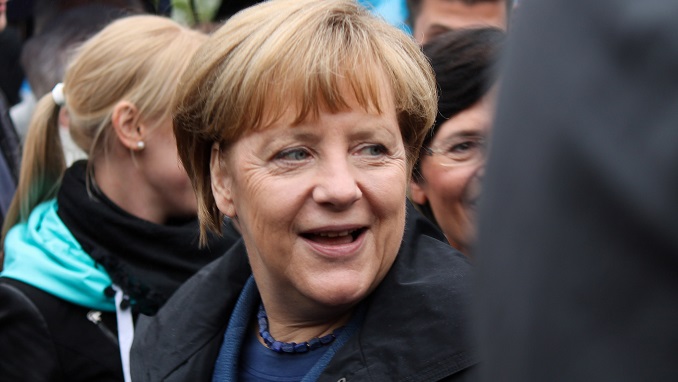 European states are working together in an attempt to persuade the U.S. administration to ease sanctions targeting Russia, due to concerns that the restrictions will impact manufacturing activity across the continent, The Financial Times reported.
The initiative, led by Paris, outlines increasing concern over consequences that the U.S. sanctions on Russia could have on key EU industries.
A French official warned that the sanctions which have crippled Russian aluminum producer Rusal, would have a "direct and major impact on the provisioning of key products" and that a number of industrial plants in Europe were threatened with closure.
German business leaders have also raised concerns over the sanctions.
"This affects the whole production chain, all the way to car producers and the aerospace industry, said one German expert.
German Chancellor Angela Merkel's spokesperson said the government "would point out where the interests of German companies have been affected and make it clear where there are concerns and where we see undesirable consequences at all working levels."
Meanwhile, foreign ministers from the G7 leading industrialized nations were scheduled to discuss how to maintain pressure on Russia when they met yesterday, but extra sanctions were not on the agenda, officials said.
The ministers, in Toronto for a two-day meeting, would also review recent events in the Korean Peninsula, Syria, the Middle East and Venezuela.
The talks, which ended Sunday, are to prepare for a G7 leaders' summit in Canada in early June. The G7 comprises the U.S., Britain, Canada, Germany, France, Italy and Japan. The group last week condemned what it said was a Russian nerve agent attack in Britain.
Ministers were deeply worried about what the group saw as "a pattern of Russian misbehavior going back years," a senior official from one member nation said.
"They are I think interested in a unified approach on how we express our profound concern and our disagreement and how we will work together to address them," said the official, who spoke on condition of anonymity.
Russia denies any involvement in the attack.
Western nations have imposed a wide array of sanctions against Russia in the past few years after it annexed Crimea, supported militants operating in eastern Ukraine and backed Syrian President Bashar al-Assad.