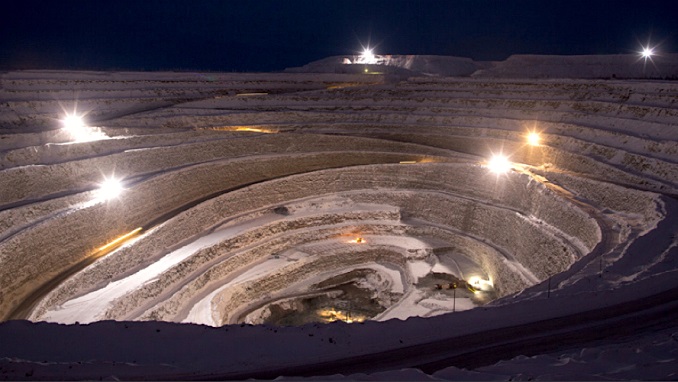 A court has detained two former managers of Russian diamond producer Alrosa in a case over the deadly flooding of the underground mine Mir in Russia's Yakutia in 2017, the press service of the Russian Investigative Committee reports.
According to the statement, the former manager of the mine Alexey Burkser and ex-acting chief engineer of the enterprise Alexander Mann are charged with violation of mine safety rules that entailed death of eight people through negligence and major damage.
"In July 2017, the signs of water breaking through were shown in the mine because of a general downfall in the mining-and-geological situation. Investigators claim that the defendants knew about it but failed to take steps to evacuate mine employees, which resulted in the death of eight people," said the statement.
Moreover, Burkser attempted to flee from investigation while Mann tried to obstruct the probe, the statement reads.
A large number of investigative actions, a number of complex studies, including a comprehensive mining and technical documentary forensic examination, were conducted, the investigators said. Operational support in the criminal case is carried out by employees of the regional FSB, during the interaction with which both persons involved were detained, the Investigative Committee, Russia's equivalent of the FBI, noted.
It added that the criminal investigation is ongoing, looking at the possible involvement of other Alrosa employees in the deadly incident.