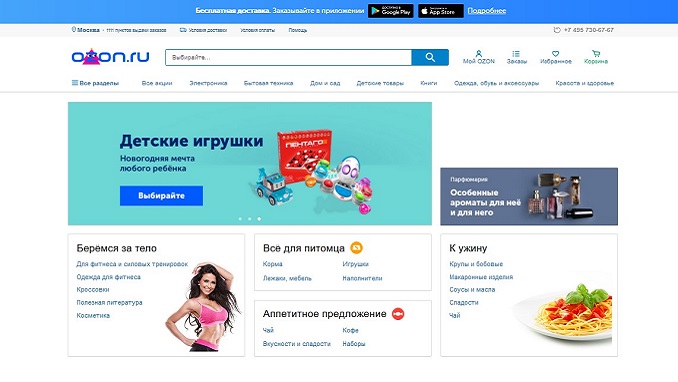 One of Russia's biggest online retailers, Ozon, is facing a strike by its couriers in St. Petersburg, who are protesting low wages, Fontanka reported.
On Saturday and Sunday, around 200 of the company's couriers did not deliver their packages, disrupting deliveries in the country's second-biggest city.
The reason for the strike, which began on Saturday morning, is that employees were handed lower paychecks for September, according to the report. The company explained it was a technical malfunction brought on by a change to a new software program over the summer, Fontanka writes. "But this has been happening for the umpteenth time, salaries have been undercharged since the summer," one of Ozon's couriers said.
Ozon has been a pioneer in the Russian e-commerce sector in 1998 and is often referred to as "Russia's Amazon". It holds around 10% of the country's e-commerce market. The company has recently started to ramp up its efforts to grow its business, raising a $155 million loan to build up its logistics and warehousing system and eyeing an IPO in two years.
The work stoppage affected "only St. Petersburg; deliveries are working as normal in other cities," an Ozon spokesperson told the state-run TASS news agency.
The couriers agreed to return to work on Monday after Ozon's management vowed to meet some of their demands, a St. Petersburg-based labor union representative told the MBKh Media news outlet. But they said they will strike again if money doesn't appear in their accounts by Monday evening.