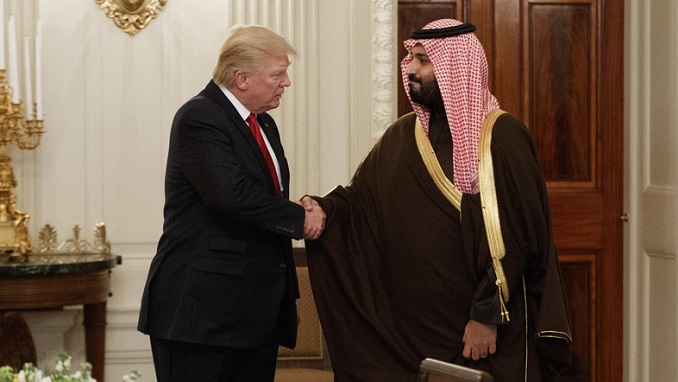 "Saudi Arabia is the oldest U.S. ally in the Middle East, our relationship has a history of 80 years," Crown Prince of Saudi Arabia, 32-year-old Mohammed bin Salman, told CBS on the eve of his three-day visit to the United States that began on March 19.
The U.S. president will receive Prince Mohammed in the White House on Tuesday during a reciprocal visit after Trump's high-profile trip to Saudi Arabia last May when – on his first trip abroad as leader – he reset bilateral ties, which had become strained under Barack Obama.
According to a senior administration official cited by The Hill, Trump will raise the issue of finding "joint ways to make Russia pay" for its activities in the Middle East during a meeting with Salman at the White House on Tuesday.
"Part of the discussion will be: Consider how Russia is attempting to exploit these situations to their benefit," the administration official said on Monday. "They blocked the UN Security Council resolution that would have held the Iranian regime responsible … but at the same time have turned to the Saudis and offered sophisticated air defense systems," the official, who wanted to remain anonymous, said.
One focus of Prince Mohammed's meeting with Trump will be expanding cooperation to counter Iran's influence in the Middle East, including the Islamic Republic's alliance with Russia, according to White House officials who briefed reporters before the crown prince's arrival.
The White House meeting marks the beginning of a three-week, seven-city trip to the U.S., in which Prince Mohammed will travel with an entourage of officials and business leaders, seeking to strike deals with Silicon Valley firms and oil and gas companies in Texas.
A senior administration official said the Trump administration would be lobbying for $35bn in deals for U.S. companies.