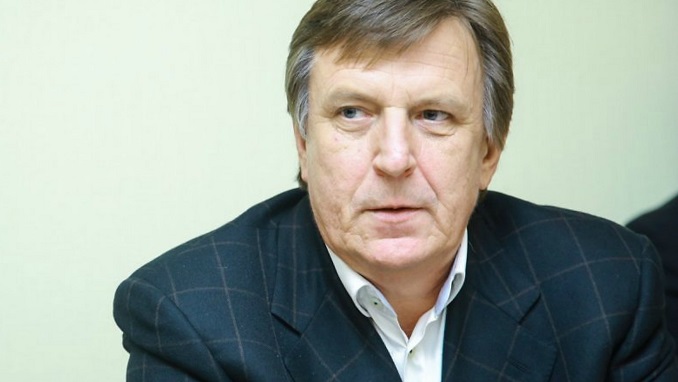 After a warning from the U.S. that Latvia needs better controls given its NATO status and shared border with Russia, the country will reduce its banks' dealings with shell companies, Bloomberg reported.
Latvia has been under pressure after its third-largest lender collapsed amid money-laundering allegations and violations of North Korea sanctions. The Baltic country will consider clean-up measures this week, with the move following a March visit by Marshall Billingslea, Assistant Secretary for Terrorist Financing at the U.S. Treasury Department.
Latvia's banking industry, which serves as a hub for deposits and payments from clients in the former Soviet Union, has been rocked by the closure of ABLV Bank AS and a corruption investigation into central bank Governor Ilmars Rimsevics. Both deny all wrongdoing. Local lenders have attracted a steady stream of controversy, being implicated in the handling of part of a $1 billion Moldovan bank fraud and billions of dollars of illicit cash from Russia.
The message from the U.S. was that "as a border state, NATO member state, and with our geopolitical situation, we can't allow this volume of risky money," Prime Minister Maris Kucinskis said Monday in an interview with Latvian TV.
He said a levy on financial transactions by shell companies, which often disguise account holders, was one of many options discussed by ministers this past month.
Transactions with shell companies "will be reduced to the level of 5%, and then there's a question of how much time will be needed, two or three months. The main thing is that it doesn't lead to some radical closing" of lenders, Kucinskis said.
The widespread use of shell companies and the presence of more than 10 banks that take deposits from customers in Russia and other fellow ex-Soviet states has led the United States and others to accuse eurozone member Latvia of allowing money laundering. Washington has issued repeated warnings to Latvia to start serious reforms.
"Our ultimate goal is to eradicate any suspicious transactions. We don't want the banks who are just using Latvia or its vulnerabilities to make money," Kucinskis said in the interview.