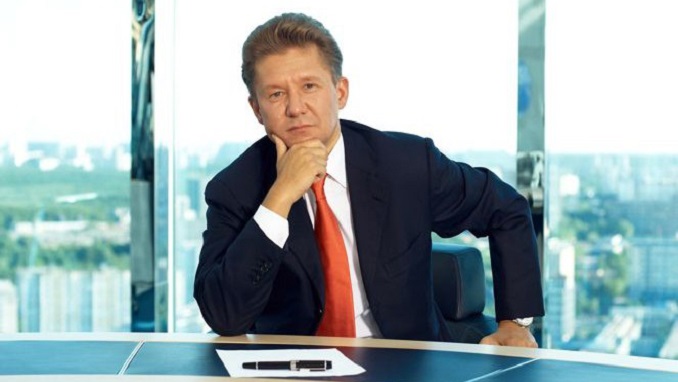 The CEO of Russian state gas giant Gazprom, Alexey Miller, has said he was proud to be included in the new U.S. sanctions and believes that this confirm the correctness of his actions.
"There were even some doubts whether something might go wrong, when [I] was not affected by the first list of sanctions. Eventually, [they] included me. It means we do everything right," Russian state-run news outlet TASS quoted Miller as saying.
A dozen Russian companies owned by tycoons were targeted, along with a state-owned arms-dealing company and a subsidiary bank, the U.S. Treasury Department said. It noted that rather than punishing Moscow for one specific action, the new sanctions are in response to "the totality of the Russian government's ongoing and increasingly brazen pattern" of bad behavior, including the Kremlin's actions in Crimea and eastern Ukraine, support for Syrian President Bashar al-Assad, cyber-hacking, and attempts to subvert Western democracy.
The sanctions also targeted Andrey Kostin, head of the country's second-largest bank, state-controlled VTB, and aluminium magnate and En+ Group owner, Oleg Deripaska. En+ Group is the largest operator of Siberian power plants and has a major stake in Russia's biggest aluminium producer Rusal.
Kostin said that he considers the extension of sanctions a result of Washington's misunderstanding of Russian politics.
"I do not see sanctions as personal because I have done nothing wrong with the United States and American interests – I have always tried to engage in good business relations with American banks and investors. I am punished because the U.S. administration views the policy of the Russian government. It's very sad, it shows a very high level of misunderstanding by the US administration of the intentions of the Russian government", Andrey Kostin said in a statement quoted by Kommersant.
The sanctions bar Americans from doing business with those who have been targeted and freezes their assets in places where the U.S. had jurisdiction.