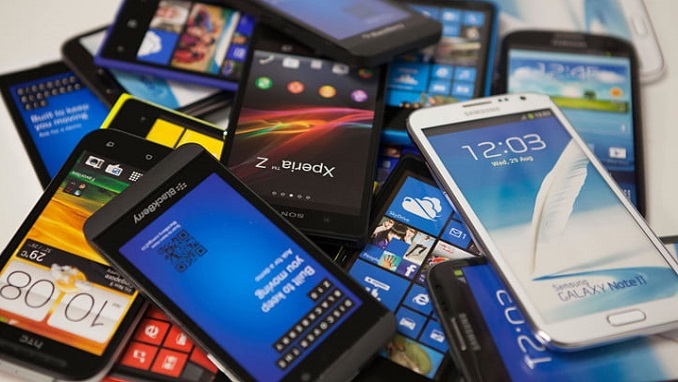 The number of smartphones sold in Russia in the first quarter of this year remained at last year's levels, but revenue from sales increased by 23%, Kommersant reported citing a study handset retailer Svyaznoy.
According to the study, Russians are more actively buying flagship devices, including Chinese brands, thus raising the average price of the devices. The increase in revenue could also be due to the reassessment of smartphones due to depreciation of the ruble, analysts told the newspaper.
In the first three months of 2018, over 6 million smartphones, worth more than 92 billion rubles ($1.58 billion), were sold in Russia, Svyaznoy told the newspaper. The revenue from sales of smartphones exceeded figures for Q1 2017 by 23%, but the quantity remained at the same level, the company explained.
According to electronics retailers Euroset and M.Video, smartphone sales in Russia amounted to $1.6 billion and  $1.63 billion, with the sales reaching 6.1 million and 6.3 million units, respectively.
The top three brands in the number of smartphones sold, include Samsung, leading with a 25% market share, Huawei with 17% and Honor for the first time, pushing Apple (15%) to third place. As for revenue from sales, Apple and Samsung retained the first and second places with 38% and 27% market shares respectively, and Huawei and Honor (14%) came third, Svyaznoy reported.
Consumers began to choose better and more expensive devices that will last longer than cheaper models, TelcomDaily CEO Denis Kuskov told Kommersant. For example, flagship Huawei phones are on par with Samsung and Apple in terms of quality and performance, however Apple is unlikely to lose its audience in the near future, the expert said.
Timur Nigmatullin, analyst at Otkritie Broker, told the newspaper that the increase in the average smartphone price might have been triggered by currency revaluation – in Q1 2018, the ruble weakened against the main currencies by almost 4% year-on-year.