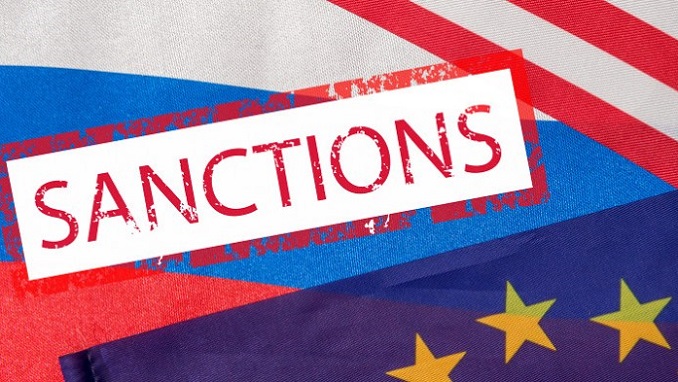 The German Ambassador to the United States Emily Haber wrote a letter to U.S. lawmakers asking them to stop threatening Russian companies Gazprom and Novatek in Germany with sanctions, Bild reported, citing documents obtained from an unnamed source.
The two-page letter, in which Haber seems to speak on behalf of the German government, generally opposes the tightening of the American sanctions policy against Russia. It was reportedly sent to several U.S. senators in March, and marks German concerns over the prospect of "additional energy sanctions on Russia," stressing that these restrictions could "affect Europe's energy security."
Commenting on the Nord Stream 2 Gas deal between Gazprom and a group of Western European energy companies, the letter noted that the EU has already reached a "common European position on the issue," with any "additional steps" by the US against the project being "counterproductive."
"I am also worried by reports that the planned LNG terminal in Rostock could be captured by DASKAA sanctions due to a minority stake being held by the Russian firm Novatek," Haber said in the letter.
In addition to the North Sea harbours of Brunsbüttel, Wilhelmshaven, and Stade, an LNG/liquid gas terminal is currently being built in Rostock and is scheduled to start operating in 2022.
In the letter, Haber explains that sanctioning Novatek – which is involved in building this terminal – could "impair the acceptance of LNG imports in Germany and significantly impede the development of LNG import capacity".
A U.S. Congress staff member told Bild that people are "shocked" by the German ambassador's letter, which "unambiguously sides with Russia".
Moreover, one U.S. diplomat told the newspaper: "Imagine if U.S. ambassador Richard Grenell were to write letters to German governors asking them to use their influence on the Federal Government to get it to tighten its position on Russia."
Haber's actions have an "entirely new quality", the diplomat said, because – in contrast to Grenell – she did not explain Germany's policy, but asked Members of Congress to support a change in the U.S. policy against Russia.