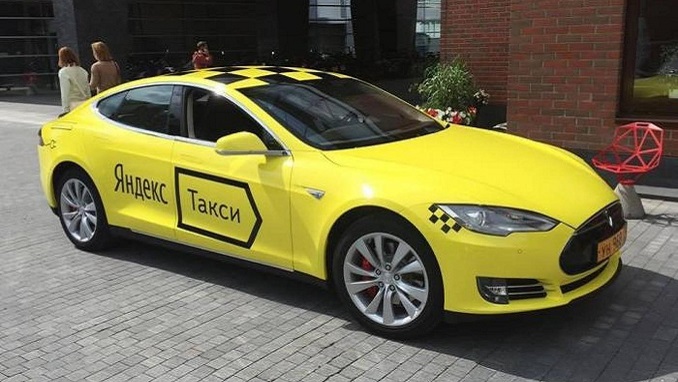 Russia's largest internet taxi service Yandex.Taxi is moving closer to a proposed merger with Uber ride-sharing businesses in Russia and neighboring countries, TASS news agency reports. Yandex.Taxi is owned by the biggest internet search engine in Russia.
"The parties are currently finalizing preparations for closing, and now anticipate that the combination will complete in the first half of February 2018," the company said in a statement on Wednesday.
Yandex and Uber announced the intention to combine their ride-sharing businesses in Russia, Kazakhstan, Azerbaijan, Armenia, Belarus, and Georgia in July last year. In late 2017, the companies received all the necessary regulatory approvals from the state.
Uber will invest $225 mn and Yandex will invest $100 mn into the joint venture, valuing it at $3.725 billion on a post-money basis. On a pro forma basis, Yandex will own 59.3% of the merged company, Uber will own 36.6%, and employees will own 4.1%. After the closing, consumers will be able to use both Yandex.Taxi and Uber apps, while the driver-side apps will be integrated.
Chief Executive Officer of the Russian Direct Investment Fund (RDIF) Kirill Dmitriev said earlier that the Fund's partners plan to invest tens of millions of dollars in the combined business of Yandex.Taxi and Uber. According to Dmitriev, the Russia-China Investment Fund may also invest in the joint venture.
Earlier this month, a rival taxi service company accused Yandex.Taxi of offering lower prices for taxi services if they have the Gett Application installed.
Yandex.Taxi said in its turn earlier that the company has no broadened access to information regarding the mobile application users in comparison to its competitors and that the trip price for service users does not depend on the availability of competing applications on a specific smartphone.
After it reviewed the complaint, the Russian Federal Antimonopoly Service (FAS) decided not to open a case against Yandex.Taxi.