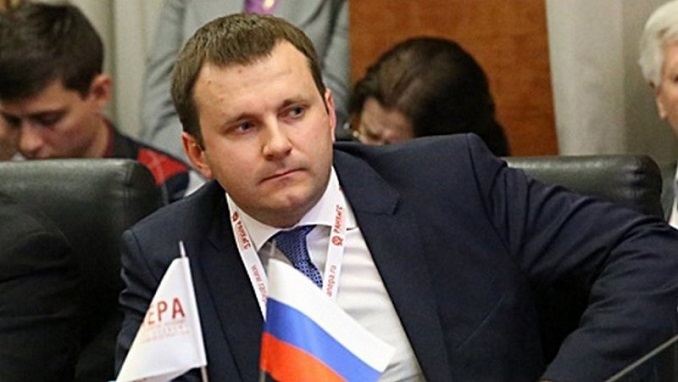 Russia's state statistic agency Rosstat said on Monday that the country's gross domestic product (GDP) grew by 2.3% in 2018 versus 1.6% a year earlier, making the economy's growth rate last year the highest for the country since 2012.
But the latest figure, revised from 1.6% earlier, is a surprise to both Russian and Western analysts, as nobody expected such agility from the Russian economy. Many questions are once again raised about Russian state statistics, Intellinews writes.
Earlier, Economic Development Minister Maxim Oreshkin increased his initial forecast from 1.8 to 2%. Acceleration by more than 2% was expected by the Ministry of Economic Development only in 2021 after a spurt of investment in 2020 by 7.6%.
In December, President Vladimir Putin was asked at a news conference why Russia's economic statistics looked rosier than people's actual lives would suggest and whether the data could be trusted. Putin admitted the statistics were "not perfect" and needed to be improved.
Four days later, Alexander Surinov, head of Rosstat, the official statistical agency, was asked to resign and Pavel Malkov, a former Economics Ministry official, was appointed in his place. Finance Minister Anton Siluanov commented that the quality of Rosstat's data was "terrible" in some areas, such as people's incomes (which went down in four of the previous six months) and inflation (which was higher than government forecasts for most of the year). With Malkov appointment, Rosstat was practically taken under the direct control of the Ministry of the Economy, which produces its own economic forecasts.
According to Intellinews, the upgrade in Rosstat's latest figure on construction activity is being questioned by analysts. The agency revised its data on construction growth from 0.5% for the first eleven months of 2018 to 5.3% for the entire year.
After the release of construction data earlier in January other economic observers also upgraded their economic growth estimates: the Institute for Research and Expertise of Vnesheconombank (VEB) also estimated GDP growth at 2%, while analysts at VTB Capital put the number at 2.2%. The Central Bank of Russia (CBR) predicted growth of 1.5-2% in 2018.
However, the revision in the construction activity doesn't tally with other proxies in the construction sector. VTB Capital analysts looked at physical proxies like cement production and transport and didn't find a corresponding uptick that would have been expected if the whole sector were growing strongly.
Some confusion remains over the result. Rosstat says the value added in construction in 2018 increased by 4.7% compared to the previous year, but that would not necessarily coincide with the dynamics of the volume of work in construction, such as cement production, Vedomosti wrote.
Rosstat also revised up activity in other sectors. In addition to construction, value added in mining and in the public administration, military security and social security rose strongly by 3.8% and 3.5% compared to 2017, respectively. Value added in wholesale and retail trade increased by 2.2%, in financial and insurance activities by 6.3%.