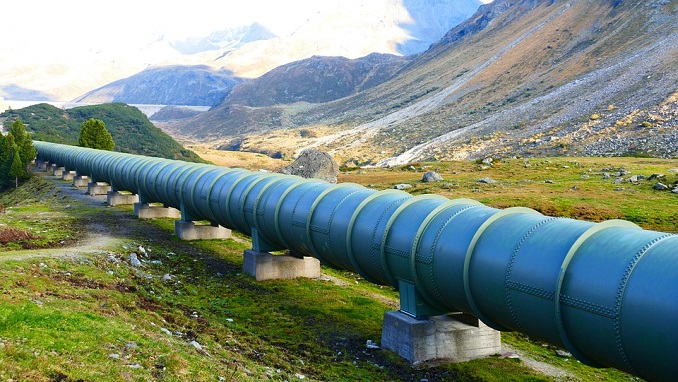 The next round of negotiations between Ukraine, Russia, and the European Commission on the transit of Russian gas through Ukraine after 2019 could be held in the coming weeks, Vice President of the European Commission, Maros Sefcovic has said, according to Ukranews.
"I'm set to host the next round of TrilateralGasTalks in coming weeks," tweeted the official, who is in charge of the EU's energy policy.
He added that, following the recent elections in Ukraine, he reached out to Prime Minister Volodymyr Groysman and welcomed the country's "determination to stay engaged." "Now, reaching out to Russia, too," the EC vice president wrote.
A senior official from Ukraine's state gas company Naftogaz said on Thursday that the country plans to offer Russia at least 60 billion cubic metres (bcm) of its gas transit capacity annually for ten years in the talks scheduled for May.
Yuriy Vitrenko said Ukraine will undertake to provide total transit capacity of 90 bcm, 30 bcm of which could be reserved by other companies. That additional capacity could also be taken up by Russia's Gazprom.
Gazprom's pipeline projects that aim to diversify transit away from Ukraine, Nord Stream 2 and TurkStream, are very unlikely to be operating at full capacity by 31 December 2019, when the current transit contract between Gazprom and Naftogaz expires.
New contractual arrangements must therefore be agreed – and are being negotiated in an atmosphere of unprecedented friction between the companies. Failure to reach agreement would result in supply disruptions, and this could further undermine gas's prospects of becoming part of Europe's energy supply future, which is already being questioned due to the EU's decarbonization strategy.