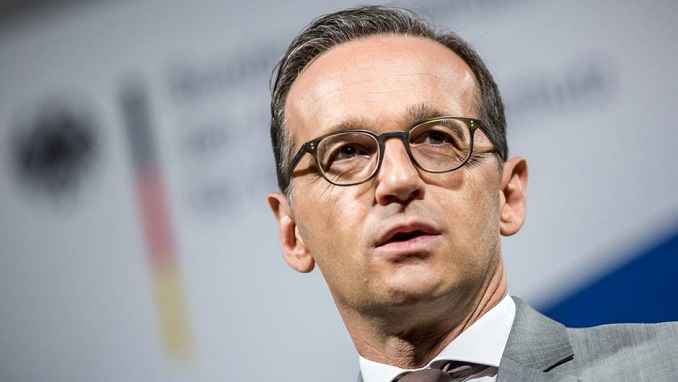 The chairman of the German Committee on Eastern European Economic Relations said on Friday that the damage caused by European and U.S. Russia sanctions was in the order of 100 billion euros ($115.25 billion), Reuters reported.
Wolfgang Buechele also said that Washington's potential sanctioning of Russian gas projects would represent "an attack on the sovereignty of Germany and Europe."
The U.S. has threatened, but not levied, sanctions on companies involved in building the Nord Stream 2 gas pipeline. Sanctions on the consumption of Russian gas have not been threatened.
The chairman of the umbrella group for German industrial companies doing business in the vast region to the east recommended German companies continue doing business with Russia, saying that U.S. sanctions against Moscow were vague.
"Sanctions against the use of Russian gas would be a violation of the sovereignty of Germany and Europe," Wolfgang Buechele said, adding that if it came to this he would hope to see a political reaction from Berlin.
Also on Thursday, German Foreign Minister Heiko Maas said U.S. sanctions against the Moscow-backed Nord Stream 2 natural-gas pipeline project would be the wrong way to solve a dispute over energy supply.
"Questions of European energy policy must be decided in Europe, not in the U.S.," Maas said in a speech in Berlin.
The minister added that imposing unilateral sanctions against Nord Stream 2 was "certainly not the way to go."