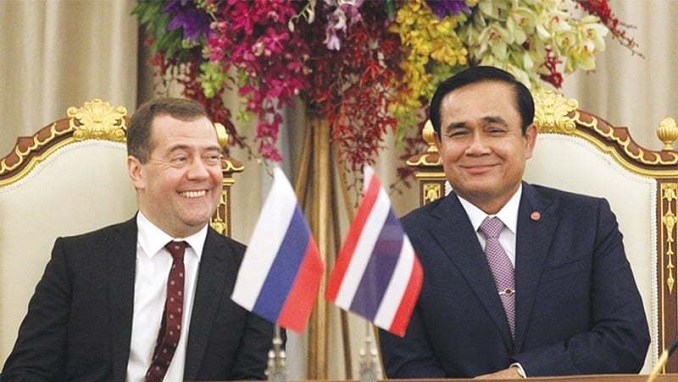 A delegation of 20 representatives from the tourist businesses in one of Thailand's main tourist attractions, Phuket Island, including hotels, local tour operators and airlines, met their Russian counterparts in three major cities last month, local media outlet The Phuket News reported.
The aim of the visit, part of the 'Phuket Road Show 2018', was to strengthen ties between Phuket and Russian tour operators, according to the Phuket Tourist Association (PhTA).
The body's vice-president Bhummikitti Ruktaengam was joined by Phuket Provincial Administration Organisation (PPAO, or OrBorJor) Acting Chief Watcharin Patomwattanapong, the report said.
The roadshow was praised as a success with a total of 181 representatives from 125 businesses attending the organized events.
"These meetings gave operators in the tourism industry the opportunity to discuss options and enter negations," said Bhummikitti, adding that the roadshow was supported directly by the PPAO. "This gave us the chance to bring together 15 other tourism-related organizations in Phuket and share our opinions together," he added.
"The main attractions for Russian tourists coming to Phuket as a holiday destination are the beautiful sun, sea and beaches. There are charter flights from 25 destinations in Russia to Phuket, and we have had the chance to directly meet (Russian) local representatives and make several sales there," the official said.
"In the future, we will repeat the roadshow in Siberia and the Far Eastern Federal District. There are a lot of people in those areas who want to travel aboard because their winter lasts for eight months. Plus, people in these areas also have high spending power," Bhummikitti added.
According to official Thai data, 1.34 million Russian tourists visited Thailand last year, an increase of 23.5% from 2016. 800,000 of them visited Phuket, the data shows.