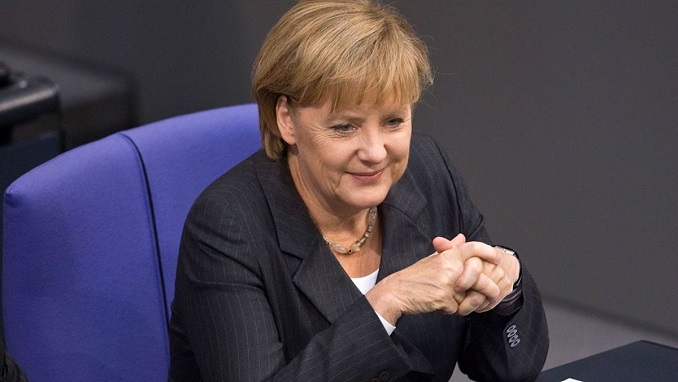 German business' response to latest United States sanctions against Russia was surprisingly muted last week, with isolated criticism and warnings of heavy losses to German companies mainly coming from trade lobbies, The Luxembourg Times reports.
Although sympathy for Moscow has rarely been in shorter supply among German politicians, the complaints from businessmen resonated little among political elites in Berlin. German leaders, most notably Heiko Maas, the foreign minister, have been increasingly critical of Russia in recent weeks. Angela Merkel, the chancellor, raised eyebrows last week when she cast doubt on the Nord Stream 2 gas pipeline linking Russia and Germany — a project that until recently had full-hearted political backing from Berlin.
"Relations between Germany and Russia are at the lowest level since the end of the cold war, if not for longer," said Stefan Meister, a Russia analyst at the German Council on Foreign Relations in Berlin. "The issue of Russia is looked at more and more from a political and security perspective. The dominance that business used to have over Russia policy is in decline."
Russia remains a critical market for German companies and a key supplier of natural gas to Europe's largest economy. But the recent weakness of the Russian economy and the impact of earlier rounds of sanctions against Moscow have gone some way towards eroding the significance of Russia as a business partner.
German companies exported goods worth €25.8 billion to Russia last year, more than in 2016 but still a long way off the pre-sanctions peak. In 2012, for example, German shipments to Russia were worth more than €38 billion.
Russia is now Germany's 14th largest trading partner, down from 11th in 2012. Poland, for instance, bought twice as many German goods as Russia last year. Even the Czech Republic is a bigger German export market than Russia.
Julian Hinz, an economist at the Kiel Institute for World Economy, said the impact of past sanctions on Russia-Germany trade has already been considerable, accounting for as much as a third of the recent decline in German exports.
"The main damage comes not so much from the direct impact of the sanctions, but from the fact that companies now find it much harder to finance their trade with Russia. German banks have already largely retreated from Russia," Hinz said.
How much additional damage the new U.S. sanctions will do to German companies is difficult to assess. The German-Russian chamber of commerce warned last week that the latest measures could cause "hundreds of millions of euros" of damage in the short term and "billions" in the long term.
It pointed out that some of the Russian companies and business leaders identified on the U.S. sanctions list, such as GAZ, the carmaker, and Rusal, the aluminum group, had close business links with German groups. Volkswagen, for example, cooperates with GAZ in Russia.