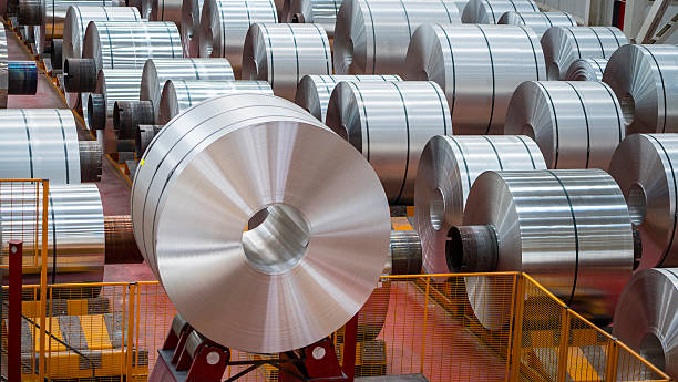 Russian aluminum giant Rusal, controlled by sanctioned Russian tycoon Oleg Deripaska, could launch a legal appeal in the United Kingdom to reduce the impact of sanctions imposed by the United States, The Times reports.
Last week, the London Metal Exchange (LME), suspended Rusal from delivering aluminum to its warehouses. Sources close to the LME expect the Russian company to file a judicial review, the report said.
The LME suspended Rusal to prevent breaches of the U.S. sanctions, which were announced earlier this month. The measures were aimed at stopping American citizens from doing business with more than 20 Kremlin-linked oligarchs. Deripaska, who once entertained George Osborne and Peter Mandelson on his yacht, was among those named.
Seven Russian tycoons, including aluminum magnate Oleg Deripaska, were targeted, along with 17 officials and a dozen Russian companies, including Rusal, the Treasury Department said. Senior Trump administration officials cast it as part of a concerted, ongoing effort to push back on President Putin, emphasizing that since Trump took office last year, the U.S. has punished 189 Russian-related people and entities with sanctions.
Rusal, which is listed in Hong Kong, is one of the world's biggest aluminum producers and has been among the companies worst affected by the sanctions — its share price has fallen by more than 50% in nine days. Ivan Glasenberg, chief executive of the metals trading giant Glencore, last week resigned from the Rusal board.
It is not yet known if Rusal will appeal against the LME suspension; sources close to the exchange say that it has been considered as a potential course of action for the producer. Rusal has already challenged the LME in court over reforms to the exchange's processes. It won the initial hearing, but that was overturned on appeal.
The LME declined to comment, while Rusal could not be reached for comment.
Meanwhile, Australian-British metals and mining giant Rio Tinto said it would declare force majeure on certain customer contracts after the United States-imposed sanctions on its partner Rusal.
Force majeure is a clause in a contract that allows both parties not to fulfill the contract terms when they are affected by an extraordinary event or circumstance beyond their control.