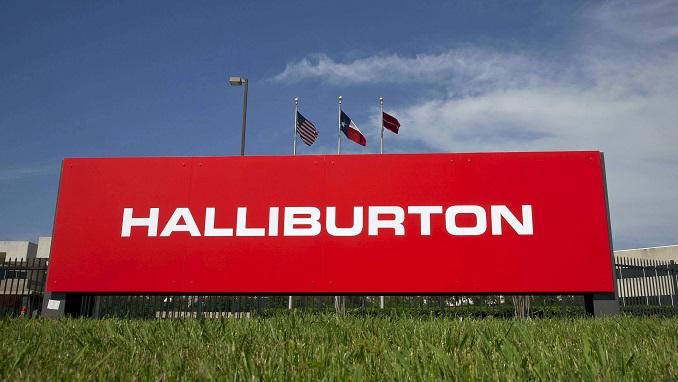 American oil field service giant Halliburton has withdrawn from a planned $1 billion takeover of a Russian oilfield equipment manufacturer because of U.S. sanctions, NewsBase reported.
The news comes as another U.S. service giant, Schlumberger, is struggling to seal a deal for a stake in Russian peer Eurasia Drilling Co. (EDC) amid tense relations between Moscow and Washington.
A representative of the Russian company Novomet, speaking to Russia's PRIME news agency last week, confirmed that Halliburton had withdrawn its bid for the company, which produces electric submersible pumps for the oil industry.
"The share purchase has been cancelled," the spokesperson said. "One of the main reasons was sanctions. The deadline for the deal expired last year."
Novomet's largest shareholder is Russian venture capital group Rusnano, which owns 30.8%, with smaller stakes held by local private equity firms Baring Vostok and Russia Partners Management.
Rusnano unveiled plans to divest from Novomet in July 2016, but repeatedly delayed an auction for its share. Russia's Federal Antimonopoly Service (FAS) then received a request by Halliburton to buy 100% of the equipment manufacturer in January last year. The watchdog referred the case to the government's commission on foreign investment, set up in 2008 to vet large-scale acquisitions in Russia by international investors.
Earlier this week, the U.S. Treasury published a list of 114 Russian politicians and 96 oligarchs, some with close ties to President Vladimir Putin, as required under a sanctions law passed by Congress last year. However, the Trump administration has said it will not impose any further restrictions on Russian companies and individuals for the time being.
Halliburton's larger rival, Schlumberger, has also run into problems with Russian regulators. In July last year, the company placed a second bid for a majority share in EDC, the country's largest drilling firm. The investment was announced just weeks before Washington imposed further sanctions for the Kremlin's alleged meddling in the 2016 US presidential election. There are concerns that the deal will suffer the same fate as Schlumberger's first bid for EDC, which was blocked by the FAS in 2015.