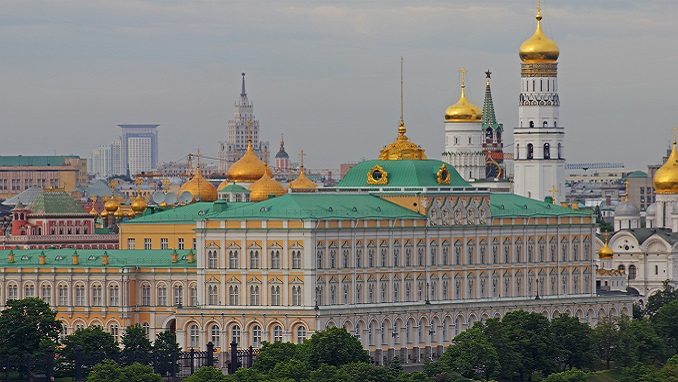 The overall impact of a sell-off in Russian markets triggered by the latest round of U.S. sanctions is expected to be limited for now, but the hit suffered by Russian assets may drive up inflation and cap an economic recovery this year, analysts say.
Financial services company Citi said after a round of calls with investors that they were concerned the sanctions and market slump would "lead to deterioration in overall growth, the fiscal position, forex reserves, and one investor felt this could move inflation higher," according to Reuters.
After the April 6 sanctions announcement by the U.S. Treasury Department, targeting several major companies and individuals thought to have ties to President Vladimir Putin, investors' first reaction was to dump Russian assets.
But analysts and government officials have been in no rush to revise their economic forecasts for the year.
"Implications for the real sector of the economy are possible only if negative trends in financial markets are here to stay for the long term," the economy ministry said on Monday after a turbulent week in the markets and for the currency.
The ruble lost nearly 9 percent of its value over four days, sending it to 65.06 versus the dollar on April 11, its weakest since 2016. But it has since reversed course, quickly heading back to its levels before the sanctions, firming up to 61.5 per dollar on Wednesday.
Russian experts said that ironically, the ruble's fall opened an opportunity for short-term economic gain for Russia – a weaker ruble along with higher prices for oil, Russia's biggest export earner, puts Moscow in a better position to withstand shocks in global markets and repay debts.
When the currency weakens, exporters earn more in rouble terms for selling goods abroad in dollars. Higher oil prices magnify this effect and also bring the finance ministry more dollars for the state's foreign currency reserves, which stood at $459 billion as of early April.
But the sanctions raise concerns about Russia's ability to continue its fragile recovery amid a host of international political problems including the war in Syria and Russia's diplomatic relations with the West.
"Whatever you think of the strength of sanctions, I think the worsening geopolitical setting will just further stall much needed foreign direct investment into Russia," said Timothy Ash, senior strategist at BlueBay Asset Management. "Russia's economic isolation will deepen."
For now, Russia is still recovering after two years of recession sparked in 2014 by a drop in oil prices and a first wave of Western sanctions designed to punish Moscow for its role in the Ukrainian crisis. Before the latest sanctions, inflation in Russia was seen near record lows below 4 percent in 2018, while the economy was seen growing 1.5 to 2.0 percent.