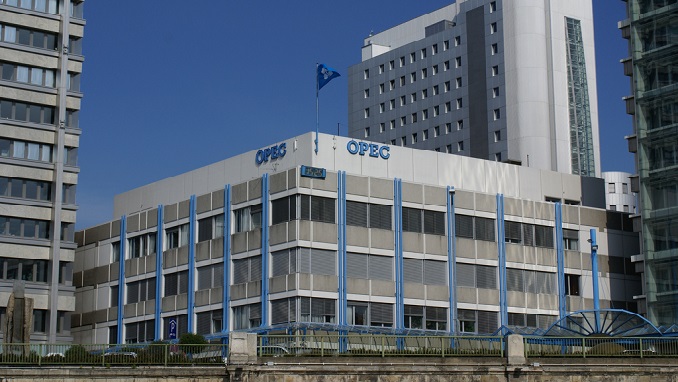 The Organisation of Petroleum Exporting Countries (OPEC) and Russia will meet in Saudi Arabia this week after successfully curbing an oil glut that threatened their economies. While looming political crises threaten to tighten supplies further, the group seems determined to keep its cuts in place, Platts reports.
Almost 16 months of output curbs by the OPEC and its partners have seen crude rally to a three-year high near $70 a barrel. That's replenishing their coffers after the worst oil slump in a generation, encouraging the producers to extend their intervention even as Venezuela's petro-economy implodes and Donald Trump threatens Iran with sanctions.
An escalation of regional conflicts, it is feared, could also strain the Kremlin's pact with OPEC and key members such as Saudi Arabia, which are historically allied to the U.S. and dependent on Washington for security guarantees.
However, a senior spokesman of Russian President Vladimir Putin has dismissed concerns that geopolitical tensions could influence Moscow's energy policies. "Relations with OPEC and Saudi Arabia are on a different dimension and have nothing to do with geopolitics," Dmitry Peskov said Tuesday.
OPEC and Russia, for decades competitors in the oil market, forged an alliance in late 2016 to combat the surplus unleashed by a boom in American shale production. Though it's taken longer than expected, the strategy is paying off. With inventories subsiding to normal levels, the International Energy Agency says OPEC and its partners can declare "Mission Accomplished".
"Would they declare victory now and stop? No way," said Mike Wittner, head of oil market research at Societe Generale SA. "They're happy to see inventories continue to go down, to see prices of $70 or $80. In the end, it's about revenues. The question is at what point do they become uncomfortable with higher prices?," he was quoted as saying by Bloomberg
While analysts warn that price gains could backfire on OPEC by spurring rival U.S. supplies or crimping demand, ministers gathering in Jeddah on Friday will focus on ways of prolonging their cooperation. That could include new inventory targets that extend the cuts, and laying the foundations for an alliance that will last for years. Any recommendations this week would have to be ratified at the group's full meeting in June.
Saudi Arabia, Opec's biggest member, says the curbs should continue at least until their scheduled expiry at the end of the year, and possibly into 2019. Energy Minister Khalid Al Falih contends this is necessary to ensure markets have properly rebalanced, and that prices are high enough to encourage the global oil industry invests in future supplies.