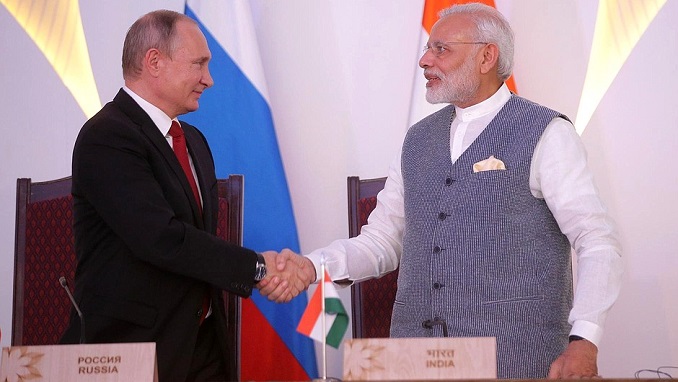 The Russian government has sought support from India's industry to promote its Far East region by developing bilateral cooperation in the field of oil, minerals, pharmaceuticals, paper industry and logistics, KNN reports.
The Consul General of the Russian Federation, at an interactive meeting organized by World Trade Center (WTC) Mumbai and All India Association of Industries (AIAI) here, said "We look forward to the support of Indian businesses to develop diamond, gold, silver, copper and coal mines."
The Far Eastern Federal District of Russia is the largest of the country's eight federal districts. It lies within the easternmost part of Asia. Vladivostok is the administrative centre of this economically developed District, said Alexandra Chernova, from the Far East Investment and Export Agency.
"India is the fastest growing economy and offers great potential for Russian companies to invest," she added.
India and Russia have increased their economic cooperation in recent years, with defense and oil exploration projects being in the focus of the renewed cooperation.
Last year, after India confirmed it is buying Russia's S-400 missile system, the United States warned the country that it could face sanctions from Washington over the $5 billion deal.
The Russian government wants to further develop its Far Eastern Region, which is rich in natural resources but has weak infrastructure. Last year, President Vladimir Putin said the region could become a "powerful economic center" if there is entrepreneurial energy and conditions for growth of small and medium-sized businesses.