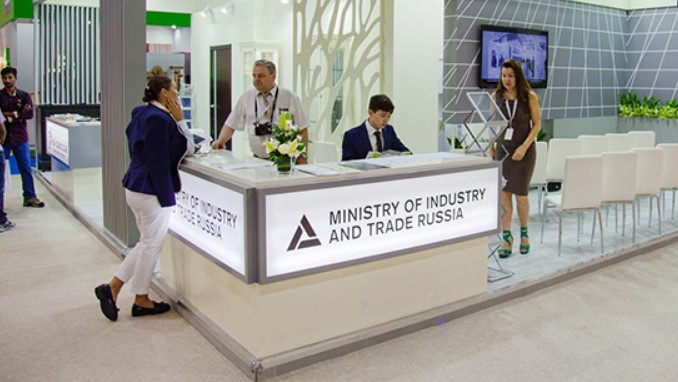 Russia's Ministry of Industry and Trade prepared a consolidated list of measures to support exports of goods and services, in order to increase the amount of non-resource exports from $140 billion to $250 billion over the next six years, Kommersant reports.
According to the business newspaper, the Ministry proposed an expansion of operating directives through programs to support exports of services, logistics, and regional measures.
In total, 1.98 trillion rubles ($31.8 billion) have been requested for the implementation of old and new measures up to 2024, the report says.
According to the report, four programs to support non-resource exports were approved earlier – the priority project "International Cooperation and Export" on systemic measures to support exports in the industry and in the agro-industrial complex, and to develop the export potential of the Russian education system.
The programs will now be supplemented with federal projects called "Logistics of international trade", "Export of services", and "Regional export programs".
Because of the implementation of these projects, the volume of non-resource exports should grow from $140 billion in 2017 to $250 billion in 2024.
More subsidies for the national project can be seen in 2019 – $4.56 billion against $835.75 million) in 2018, the report says.