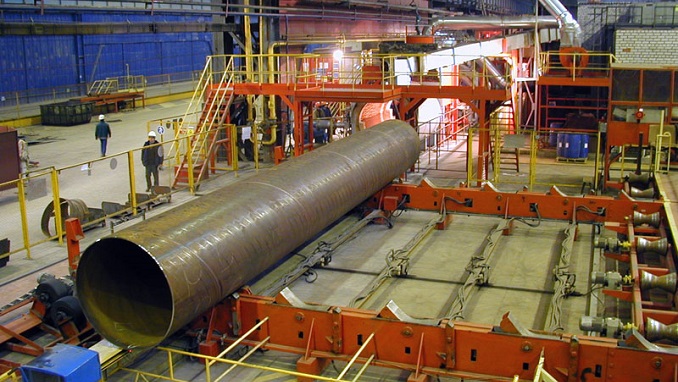 Russia's manufacturing activity contracted for the second straight month in June, IHS Markit said in a press release. The seasonally adjusted Purchasing Managers' Index, or PMI, dropped to 49.5 in June from 49.8 in May. Any reading below 50 suggests contraction in the sector.
The latest decline was driven by the first fall in new orders since July 2016 and a further drop in employment. Meanwhile, output growth moderated for the second successive month, the consultancy firm said.
On the price front, input price inflation remained marked despite easing from May's 32-month high and the pace of output price inflation was the second-fastest since September 2015.
Last month, Russia's Federal Statistics Service confirmed its growth estimate for the first-quarter gross domestic product at 1.3 percent from a year earlier, matching the median of seven forecasts in another poll of analysts. GDP rose an annual 0.9 percent in the final three months of 2017.
"Weaker output growth and the first contraction in new orders since July 2016 were key factors behind a deterioration in operating conditions in June," IHS Markit economist Sian Jones said in a statement. "Less robust client demand was also evident in reduced pressure on capacities."
The economy took a surprise downbeat turn at the end of last quarter even after the data review by the statistics service going back as far as 2016 more than doubled last year's gain in industrial production from its previous estimate. Alfa-Bank has warned that the revision for 2017 creates a "negative base effect for growth" in the second half of this year.
"On a more positive note, Russian manufacturers remained strongly optimistic towards the output outlook for the year ahead," Sian Jones, Economist at IHS Markit, said. "Confidence was supported by hopes of greater output growth and product development."