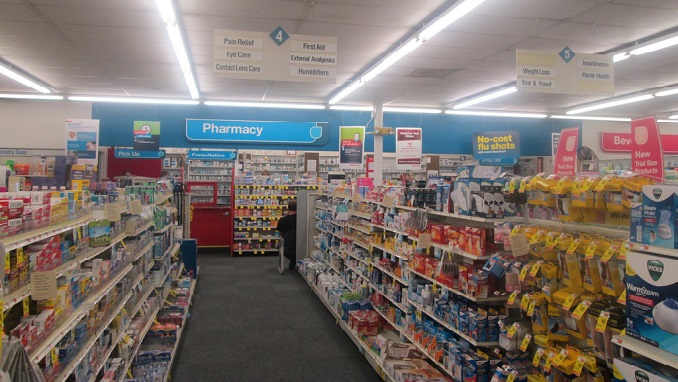 60% of drugs sold in Russia are being imposed on customers as the result of marketing agreements between pharmacies and drug producers, the National Pharmaceutical Chamber told the Ministry of Industry and Trade, according to Kommersant.
The industry organization says it is necessary to prohibit this practice under the threat of dismissal of pharmacist-offenders from work for six months.
According to a 2018 analysis by Ipsos Healthcare, in 43% of cases the buyer, having described the symptoms, asks the pharmacist to recommend the drug. Most often, the specialist advises the medicine for which his pharmacy network has a marketing contract, and in 65% of cases the patient follows the recommendations. Moreover, when requesting a particular drug, a specialist in 60% of cases shifts the buyer's attention to a priority one, since marketing contracts often include a condition for restricting the sale of competitors' drugs.
At the beginning of this year, President Vladimir Putin's United Russia parliamentary faction initiated restrictions on the size of bonuses received by the pharmacist for promoting certain drugs. If this happens, pharmacies will raise prices by at least 10%, market players warn.
The National Pharmaceutical Chamber (NFP) Union considers it necessary to regulate the interaction between pharmacy chains and manufacturers. NFP wrote about this to the Deputy Minister of Industry and Trade of the Russian Federation Sergey Tsybu. In the letter, it is proposed to prohibit the priority recommendation of a specific drug to customers under marketing contracts between pharmacy chains and manufacturers. In case of violation of the ban, it is supposed to suspend the certificate of a specialist or accreditation certificate of a pharmaceutical worker for up to six months. The corresponding mandatory checks need to be made to the rules for conducting a test purchase of regulatory agency Roszdravnadzor, the letter says.
NFP is formed by a number of industry organizations that combine pharmacies and manufacturers. However, large distribution networks are not part of the organization. According to NFP representative Dmitry Tselousov, letters on the regulation of marketing contracts were also sent to the Ministry of Health and the State Duma.