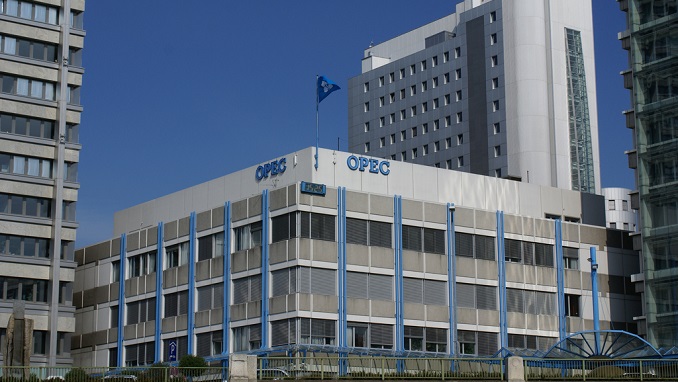 OPEC and a group of 10 oil-producing nations led by Russia are deepening their crude production cuts, but remain divided on whether the curbs should remain in place through the end of the year, officials said Sunday, according to CNBC.
Saudi Arabia, the de facto leader of the Organization of the Petroleum Exporting Countries, met with Russia and a few other countries here to review how the 24-nation coalition is complying with a December agreement to withhold 1.2 million barrels a day from global markets.
But the allies still have more cutting to do to bring their oil production levels in line with their pledged quotas, according to the latest estimates of their compliance with the agreement to curb output.
According to a delegate in the 24-country OPEC/non-OPEC alliance, it achieved 86% conformity in February with their agreed 1.2 million b/d in output cuts. While an improvement on January's 83% compliance, Saudi energy minister Khalid al-Falih, who has pressured members to adhere to their quotas, told reporters that he was confident that the group's performance "will catch up very soon."
But he added that the alliance would continue to manage oil supplies with the objective of market stability, in the face of supply risks due to U.S. sanctions on Iran and Venezuela, as well as uncertain demand from China, India and other growth economies.
"My assessment is that the job still remains ahead of us… We are still seeing inventory builds… We need to stay the course certainly until June," Saudi energy minister Khalid al Falih said on Sunday.
"We like to remain ready to continue monitoring supply and demand and do what we have to do in the second half," said Falih as some OPEC ministers met in the Azeri capital of Baku for the monitoring committee of OPEC and its allies.
Russia, which is cutting oil output in tandem with OPEC, also said production cuts would stay in place at least until June, when Washington's next steps on reducing Iran's and Venezuela's oil exports become clearer.