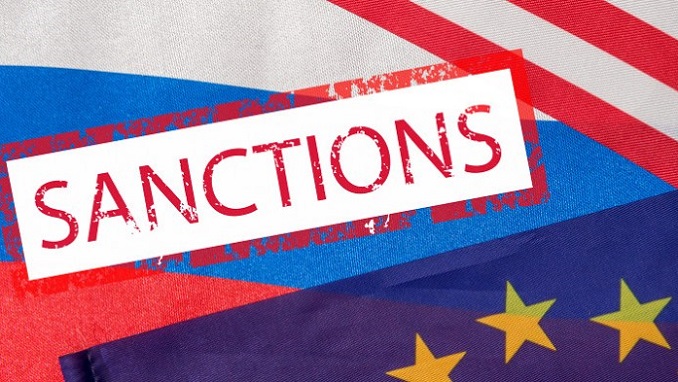 The Russian Foreign Ministry has said Moscow will respond to fresh sanctions imposed by the European Union after the alliance, along with the United States and Canada, slapped new economic measures to punish Russia for its 2018 attack on three Ukrainian naval vessels as well as other actions in Ukraine, Vesti.ru reported.
"The decision of the Council of the European Union shows disrespect for the Russian Federation's right to ensure protection of its state border," the Russian Foreign Ministry was quoted as saying on Saturday.
Russia seized the three Ukrainian naval ships and their 24 crew members in November 2018 near the Kerch Strait, which links the Black Sea and Sea of Azov. Moscow alleged that the vessels had illegally entered Russian territorial waters near Crimea, which Russia occupied and annexed from Ukraine in 2014. Ukraine and most UN member states do not recognize the annexation. The 24 Ukrainian sailors are still being held by Moscow.
The EU action announced on March 15 targeted eight Russian officers for their involvement in the November incident. The Brussels sanctions list now includes 170 individuals and 44 entities.
Washington also cited the Russian seizure of the Ukrainian vessels and crew in announcing its new sanctions.
"Today's action targets individuals and entities playing a role in Russia's unjustified attacks on Ukrainian naval vessels in the Kerch Strait, the purported annexation of Crimea, and backing of illegitimate separatist government elections in eastern Ukraine," the U.S. Treasury said in a March 15 statement.
Six officials were targeted, along with six Russian defense companies, and two Russian energy and construction firms operating in Crimea.