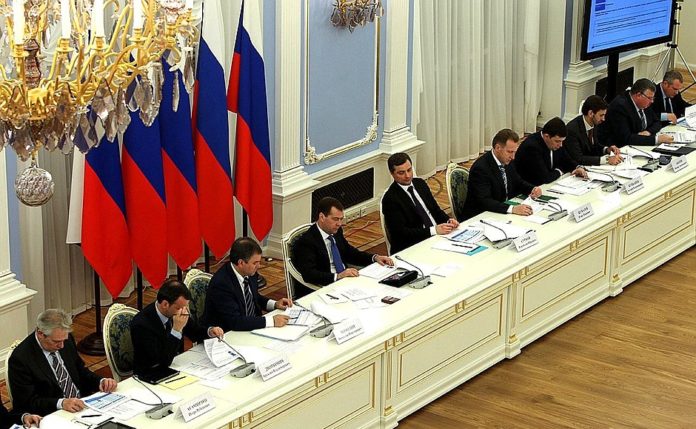 A 70-year-old alliance between Japan and the United States is lately under threat as signs of neglect of Japan on Washington's part are countered by increasing interest from Russia, says Magnus Lundstrom from the Swedish Defense University.
"While relations between Russia and Japan seem closer than they have been for many years, the Trump administration's behavior towards Japan only enhances Moscow's rapprochement with one of the United States' oldest allies," the analyst wrote in an op-ed published by the East Asia Forum.
The Trump administration recently imposed import tariffs on steel and aluminum which shocked the world of free trade. The tariffs were mainly directed towards China but their lack of nuance also affected and angered many of the United States' allies such as the European Union and South Korea. As a result of international complaints, the White House presented a list of countries that are exempt from the new tariffs.
But Japan is missing from this list. Although Japanese Prime Minister Shinzo Abe is reportedly concerned and Foreign Minister Taro Kono urged the United States to not impose the tariffs, there are no signs that Washington will yield. During Abe's recent summit with President Trump, the two leaders failed to reach an agreement regarding this question, which is an essential issue for Japan. The United States is one of Japan's biggest export markets and the new tariffs pose a severe threat to the Far East country's economy.
"Japan suffers from a chronic shortage of energy resources and seeks deepened energy cooperation with Russia. Tokyo is interested in diverting its energy imports away from the tumultuous Middle East region and Russia's energy wealth in Siberia is among the best options for Tokyo to do so. For instance, major Japanese companies such as the Mitsubishi Group have invested in the Russian Sakhalin gas projects," Lundstrom wrote.
Last week, Japanese and Russian officials have agreed to accelerate discussions on planned economic cooperation including energy and urban development ahead of incoming summit talks. Japan's trade and industry minister Hiroshige Seko met Russian First Deputy Prime Minister Igor Shuvalov and Minister of Economic Development Maxim Oreshkin in Moscow last Saturday.
Seko said a variety of positive outcomes have been seen since Japan's Prime Minister Shinzo Abe presented the 8-point cooperation plan to Russian President Vladimir Putin during their summit in 2016. The two leaders will have another summit in late May in Russia.
For Russia, deepening cooperation with Japan provides a splendid opportunity for foreign investment and the use of its natural resource wealth of oil and gas in Siberia. Russia may also be trying a 'wedging' strategy to separate the United States from its allies. Turkey is currently drawing closer to Russia and Japan might be heading in the same direction, Lundstrom concludes.