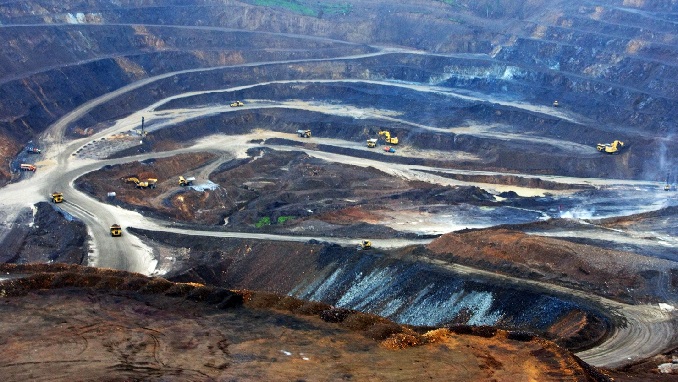 U.S. investment bank JPMorgan Chase & Co. downgraded shares of Russia's Polymetal International to an underweight rating in a research report sent to investors on Thursday, according to Directors' Talk Interviews.
The firm currently has an $11.24 price target on the mining company's stock, up from their previous price target of $10.19.
A number of other analysts have also weighed in on the company. UBS Group restated a buy rating and set a GBX 950 ($12.41) target price on shares of Polymetal International in a report. Jefferies Financial Group restated a hold rating on shares of Polymetal International. Finally, Royal Bank of Canada restated an outperform rating and set a GBX 800 ($10.45) target price on shares of Polymetal International.
One equities research analyst has rated the stock with a sell rating, two have issued a hold rating and four have given a buy rating to the company. Polymetal International presently has an average rating of Hold and an average target price of GBX 869.29 ($11.36).
Polymetal International plc operates as a precious metals mining company in Russia, Kazakhstan, and Armenia. The company explores for gold, silver, copper, zinc, and platinum group metals. Its flagship project is the Amursk POX hub situated in the Khabarovsk Territory, Russia. The company was founded in 1998 and is headquartered in Saint Petersburg, Russia.
On Friday, JPMorgan increased its positions in emerging-market bonds and local currencies, but said Turkish and Russian bonds did not present such attractive opportunities.
Assets in both Turkey and Russia have been affected by economic uncertainty and political tensions over the past year. Turkey, where the economy is contracting, has clashed with the United States over the imprisonment of a U.S. pastor and policy in Syria. Russia's economy has been hurt by economic sanctions.