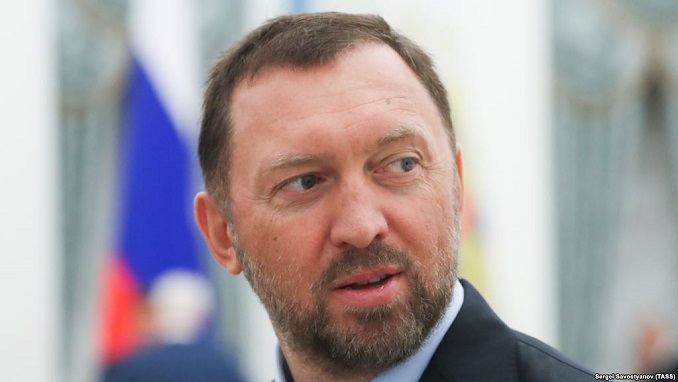 Kremlin spokesman Dmitry Peskov, said Tuesday that Washington's statements about potential sanctions relief for Russia's aluminum giant, Rusal, are "speculative", adding that he finds it difficult to assess the consistency of the U.S. position on the issue.
"Here I would like to be reserved [in estimates] as those statements are hypothetical. The decision taken is obviously having a rather harsh effect on the consumers of the company's products on various continents," he noted, according to RIA agency.
Peskov added that "so far it is difficult to say how consistent our American counterparts are in their approach."
"We still consider these sanctions to be illegal. We believe that in relation to a single company such actions are akin to asset grabbing," Peskov told journalists, commenting on reports that the U.S. may lift sanctions imposed on Rusal should Oleg Deripaska divest and relinquish control of the Russian aluminum giant.
Meanwhile, Russia's Industry Minister Denis Manturov said the option of the government taking over Rusal temporarily to save the metals giant from the impact of U.S. sanctions was still on the table.
"That's not being ruled out, but there haven't been any concrete discussions about it," said in response to a question about the possibility of a temporary takeover by the state or a government-owned bank of the stake owned by sanctioned billionaire Oleg Deripaska.
Manturov's comments came a day after the U.S. Treasury announced that it was giving the U.S. and other companies another five months to wind down contracts with Rusal and would consider the Russian company's appeal to be removed from the sanctions list.
The news sent a wave of relief through metals markets thrown into turmoil by the original April 6 decision to ban all U.S. entities from transactions with Deripaska, Rusal and other companies in his empire. Aluminum prices fell from recent highs and Rusal stock jumped in Hong Kong.