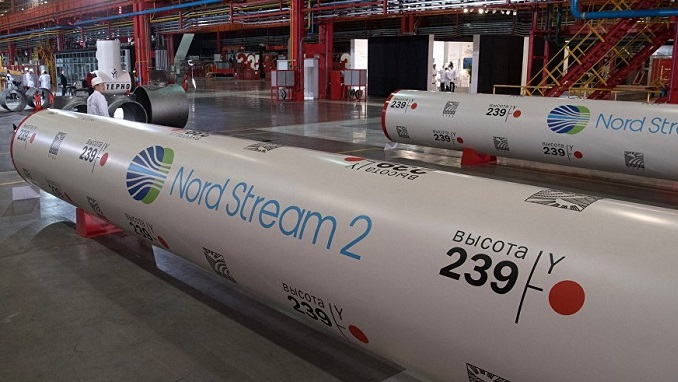 Polish Foreign Minister Jacek Czaputowicz has said he believes the United States will back his country's efforts to block the controversial Nord Stream 2 pipeline opposed by Warsaw, TVN24 reports.
Czaputowicz spoke about Nord Stream 2 with U.S. Ambassador to the UN Nikki Haley in New York on Monday.
If built, the contended Russian pipeline would supply around 55 billion cubic meters of natural gas a year from Russia to Germany under the Baltic Sea, circumventing Poland, the Baltic states, and Ukraine.
Poland's maritime minister has said that the pipeline would seal Russian gas monopoly Gazprom's dominant position in Europe's energy market and would undermine the European Union's energy security.
U.S. State Department spokeswoman Heather Nauert has previously said that the U.S. government opposed Nord Stream 2 as the project would "undermine Europe's energy security and stability."
German Chancellor Angela Merkel, who has until now supported the Nord stream 2 project, stated earlier this month that Nord Stream 2, a planned gas pipeline that would stretch from Russia to Germany through the Baltic Sea, was not possible without clarity on Ukrainian gas transit.
Reactions have ranged from Merkel's statement being a game changer to it being meaningless window dressing because, even if there were a guarantee of additional transit, Russia and the Russian-owned gas giant Gazprom could not be trusted to comply, former Ambassador and Eurasia expert Richard Morningstar wrote in an opinion published by The Hill.
"It is now important that Chancellor Merkel stay in the batter's box and, together with the European Commission and member states, insist on a meaningful binding guarantee of Ukrainian transit, together with continued reform of the Ukrainian energy system and necessary improvements to the transit system," Morningstar wrote.